Blue Mountain
Picture this: Out in the countryside surrounded by nature stands a mid-century modern home with a large backyard. With its low-maintenance, desert-themed landscape design, this outdoor space has it all: a vast terrain adorned with moss greenery, a pool, a fire pit, and of course, the most breathtaking view. Whether you're sitting in the lounge chairs or on the bench in front of the fire, you will get to see the most awe-inspiring landscape. This Blue Mountain paradise could be all yours. All you need is a little bit of imagination, a combination of eye-catching products and a bare canvas. All that is left to do is sit back, relax, and enjoy the view!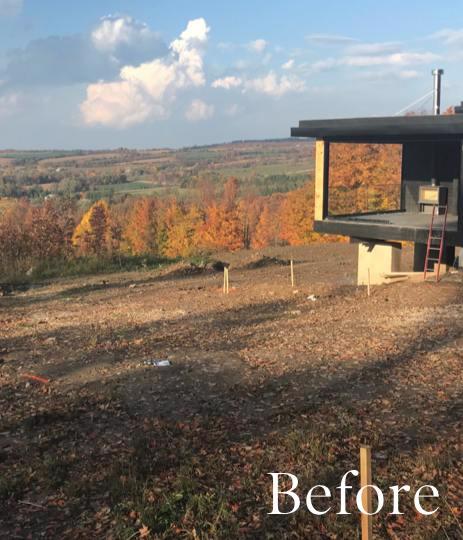 Vacations that last a lifetime
From bare land to a luxury staycation. There is no need to go on vacation when your own backyard elicits a resort-like feel. This sleek, traditional backyard will allow you to kick up your feet and relax. The homeowners now get to channel paradise year-round and not just during a quick getaway to the beach.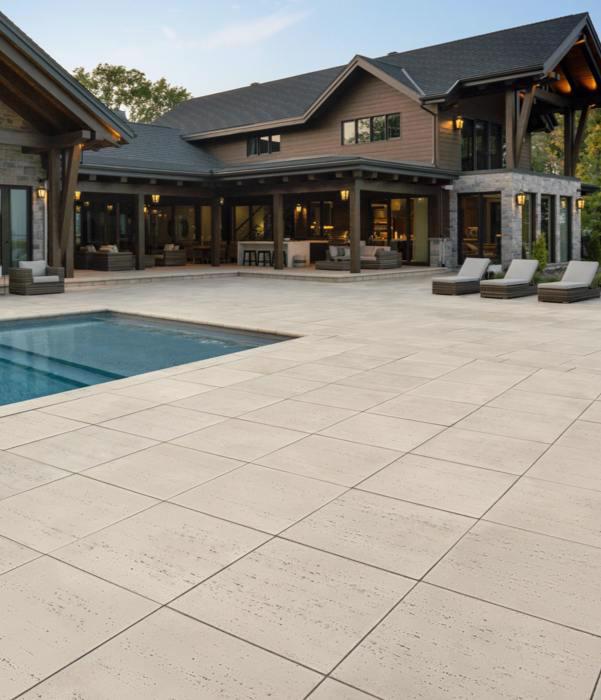 Dream Family Home
Dreaming of a quaint and quiet little nest for you and your family? You set your heart on an outdoor living space where your kids can make plenty of wonderful memories while growing up? Planning your backyard to strategically incorporate elements that will bring this dream family home to life is easier than you think. Our Hexa slabs give a geometric and modern look to this project, while our Borealis slabs bring a rustic flair with its resemblance to wood. This unique combination of styles creates a one-of-a-kind backyard for the whole family to enjoy for years to come.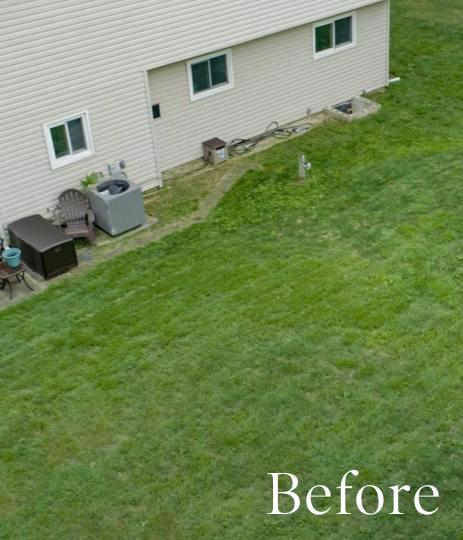 To New Beginnings!
After building their brand-new dream home, this young couple needed a backyard transformation. They asked for a luxury staycation, and our products did not disappoint! From a rectangular swimming pool to a custom dining area, this backyard design has it all. The integration of all custom features transforms a simple backyard into a unique and personalized outdoor host-worthy living space.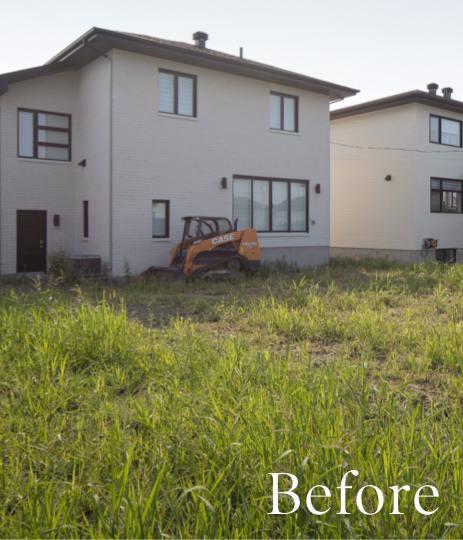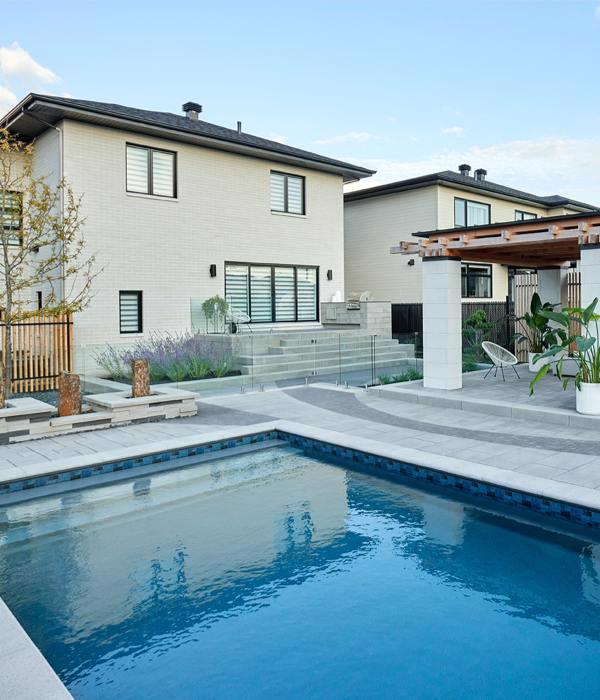 From the ground up
Dreaming of transforming that outdoor area into a lovely, livable oasis? A clever expansion and thoughtful infrastructure upgrades your backyard fantasy into a show-stopping space that shouts "come on over" from every level. Pool to patio has never looked more inviting than with a two-level expansion that's entertainment-ready from top to bottom. Poolside, Mista permeable pavement stones are an easy-care replacement for grass that also eliminate water accumulation.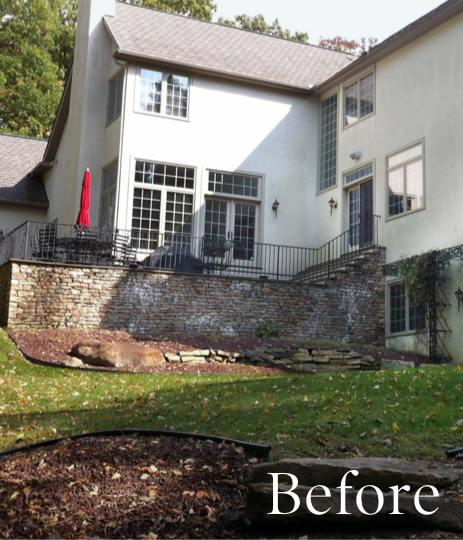 Big family, cozy backyard
This young couple has an extended family that they entertain frequently. They need a space large enough to accommodate family gatherings. See how they turned a yard into a beautiful complete outdoor living area.


Taking it to the next level
A crafty combination of cozy-chic features converts a standard space into a magical place with one-of-a-kind charm. Soothing water features, a welcoming fire pit, a sitting wall and classic privacy fence all add to an allure that inspires you to linger longer.


Bare land to modern patio
This young family wanted a sleek backyard to match the ultra-modern home they hand-built. Check out how this family transformed this bare land into a sleek outdoor space.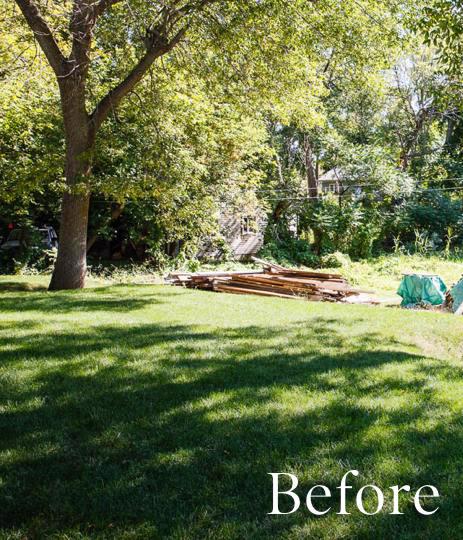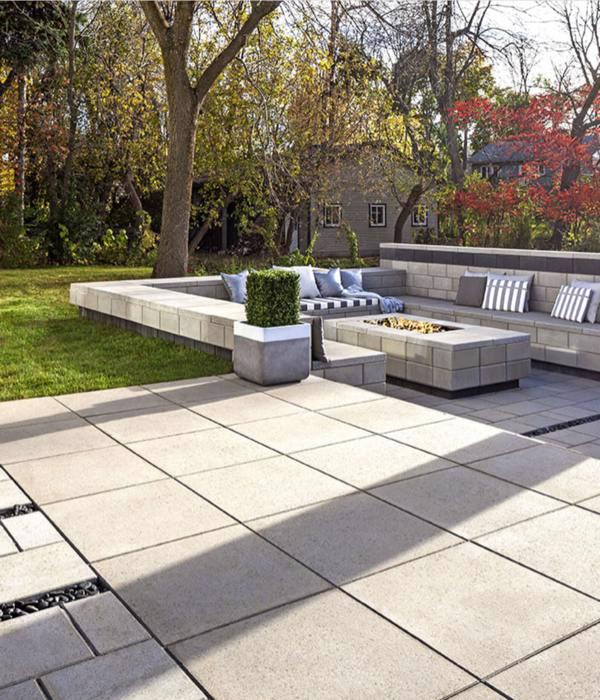 Street smart
Hang a welcome sign of a different kind with a standout paving stone treatment that adds value to your home. Wood's good, but with maintenance-free Borealis slab you can bet on a wood-like look that stands the test of time.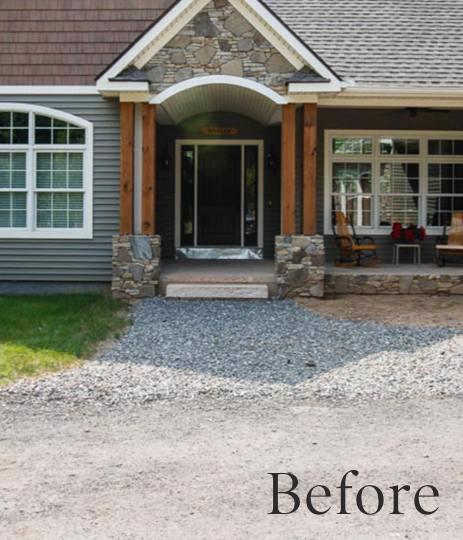 Steep slope to multi level living
The homeowners of this property had a huge landscape dilemma: a dramatic elevation change. The solution: a multi level living area.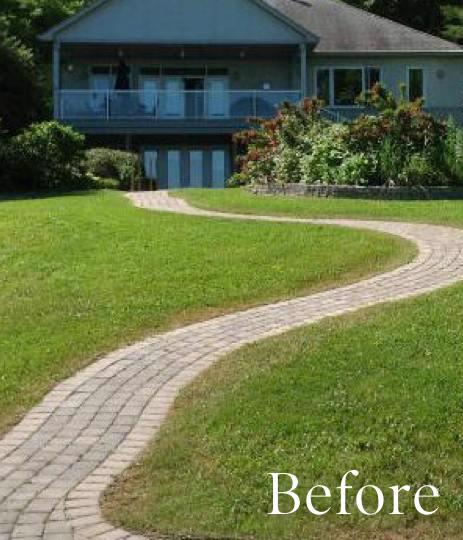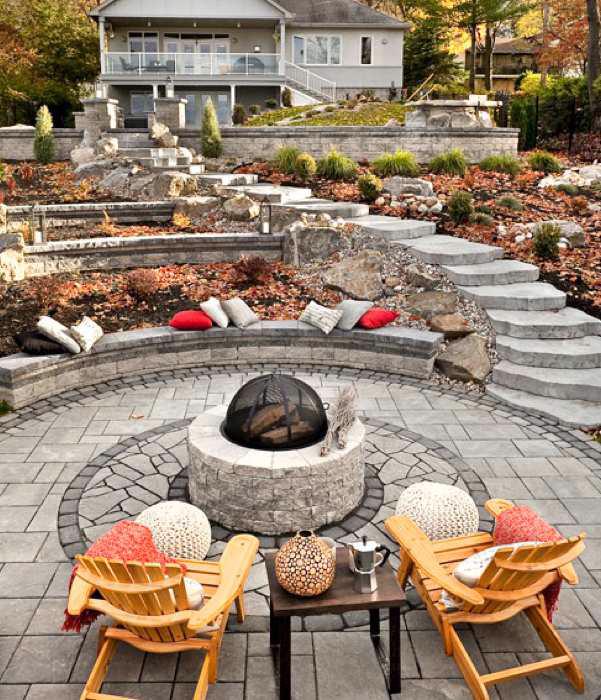 Ready to redesign your outdoor space?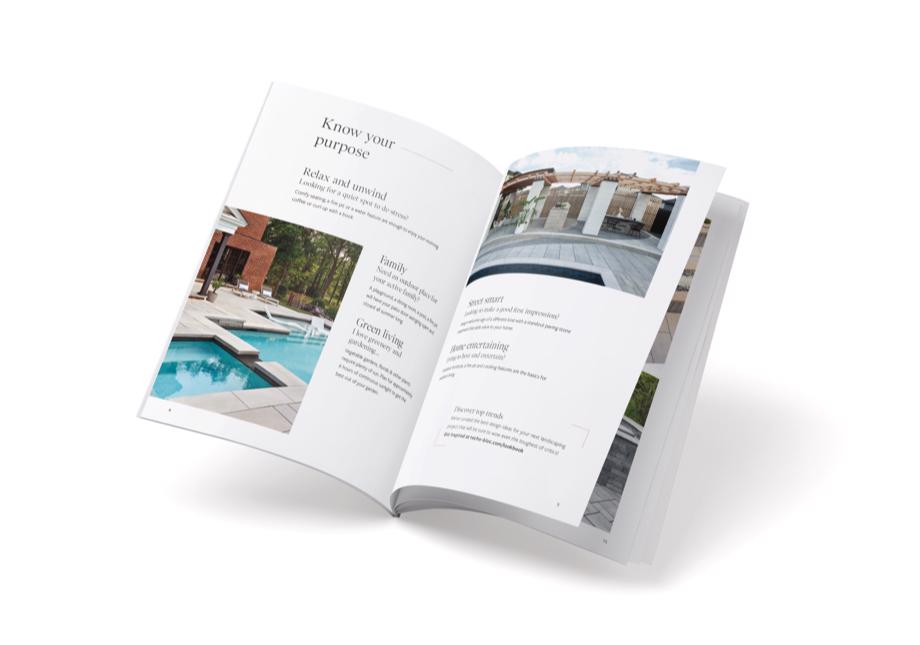 Get The Backyard Planning Guide
This guide breaks down the steps to a well-planned & successful landscape renovation. We will help you make a wish list, find the right contractor, breakdown your budget and much more.