Expert ideas to lay the groundwork for your dream project
Looking for a little inspiration on how to make your landscape renovation one that will stand-out-from-the-crowd? We have curated a selection of design-oriented trends that will allow you to update your outdoor space, from big-picture ideas right down to the smallest of details! Discover breathtaking before and afters and pro tips on how to personalize your space. Our Inspiration book is sure to keep you ahead of the design curve!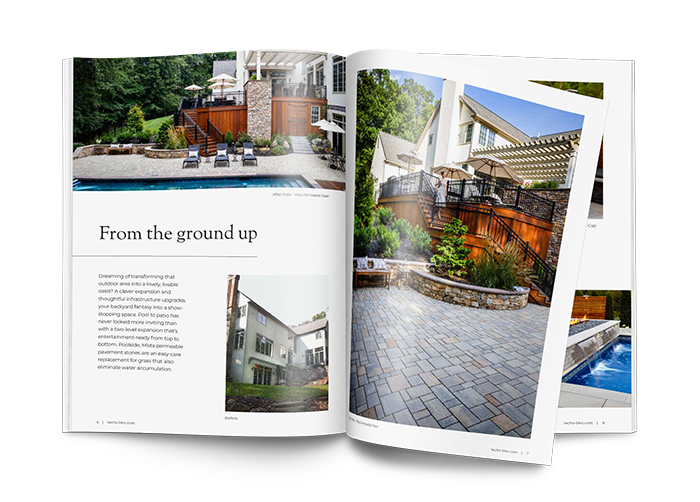 Want access to the digital backyard inspiration guide?
Give us your info and we'll send you the brochure by e-mail!
Want in-depth tips and a step-by-step of how to plan your backyard landscape project?