Modern
If clutter free visual bliss is calling you, we've got you covered. Contemporary outdoor living takes a controlled and minimalistic approach with clean lines, smooth poolside surfaces and a monochromatic palette. Loungey, chic and sophisticated, the uncluttered, expansive space makes room for all the right vibes. From modern pavers and slabs to fire pits and outdoor kitchens, let our inspiring ideas guide you to bringing your dream outdoor space to life!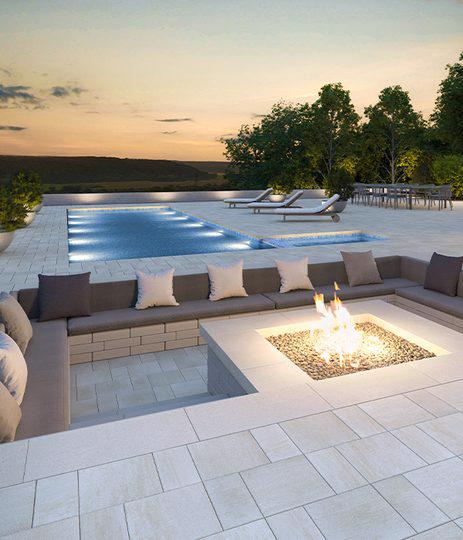 Industria Smooth paver in Beige Cream
Raffinato wall and cap in Beige Cream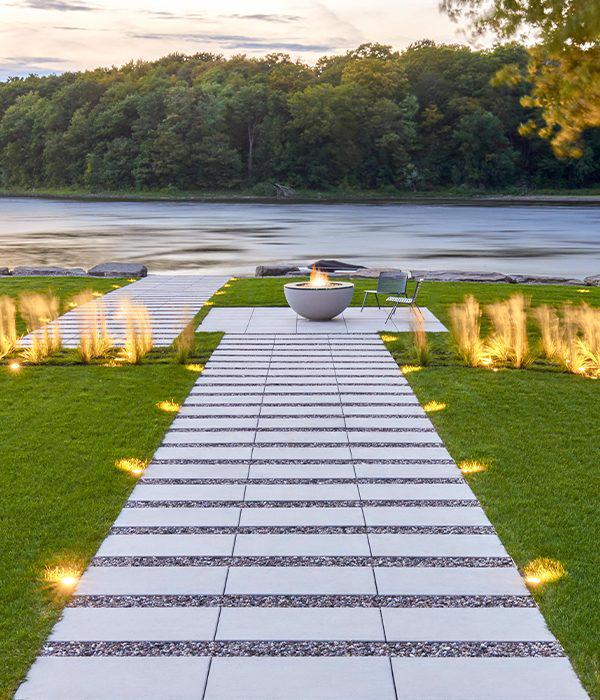 Blu Grande Smooth slab in Greyed Nickel
Traditional
The grandeur and allure of a traditional backyard is not lost on you; find out how to create your own version of a classic and polished outdoor living space. Whether it be with cobblestone pavers or brick lookalikes, walkways, patios and pools are paved with an effortless elegance, and surrounded by natural beauty.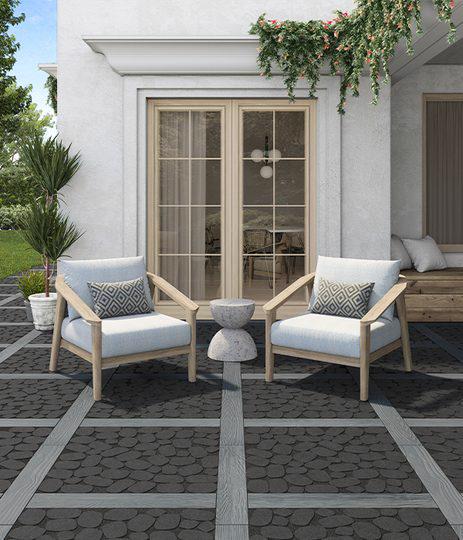 Antika paver in Onyx Black
Borealis slab in Riviera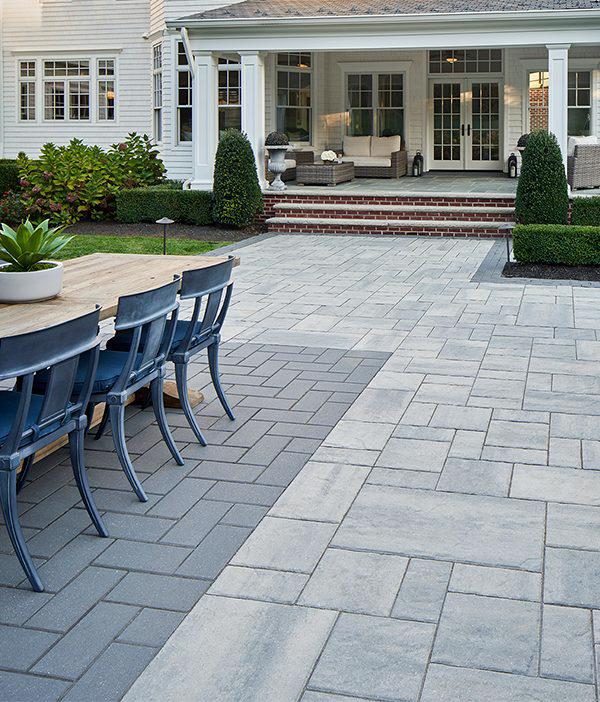 Blu 60 Slate slab in Shale Grey
Blu 60 Smooth slab in Onyx Black
Rustic
We know you love the beauty of nature, and we definitely feel the same way! That is why we have designed trompe l'oeil slabs and pavers for the rustic design lovers at heart. Whether you're looking for wood slabs or natural stone, you'll certainly find delight in what we've got to offer. We've also rounded up dreamy designs to get you one step closer to gathering around a fire pit for that truly magical setting you have in mind.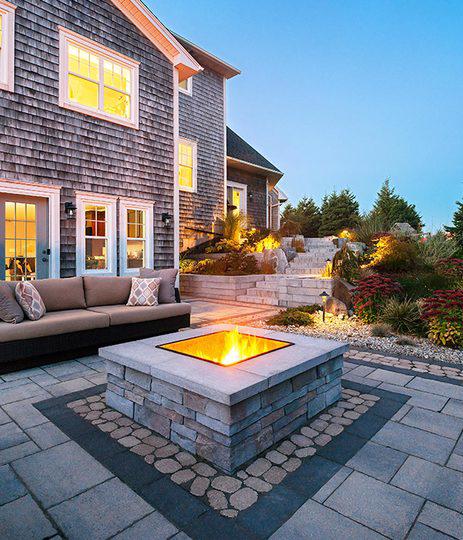 Antika paver in Sandlewood
Blu 60 Slate slab in Shale Grey and Onyx Black
Prescott firepit in Riviera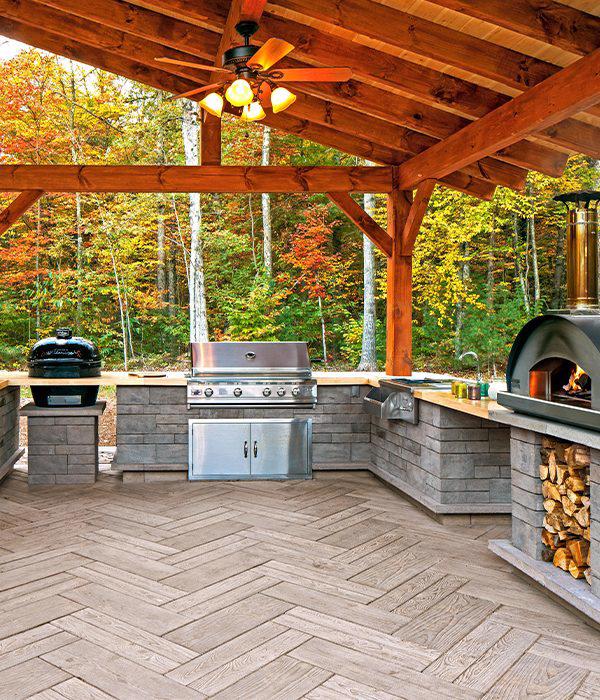 Borealis slab in Hazelnut Brandy
Brandon wall in Champlain Grey
Exotic & Eclectic
Set the stage for a perfect summer escape right in your own backyard. An eclectic and exotic-themed outdoor living space share the same style secret: the desire to escape. From lush greenery, natural textures, and unique pavement designs, these dreamy landscaping ideas will have you creating your own backyard oasis in no time.
Squadra paver in Onyx Black
Blu 60 Smooth slab in Greyed Nickel
Raffinato step in Greyed Nickel
Ocean Grande slab in Beige Cream
Ready to redesign your outdoor space?
Get The Backyard Planning Guide
This guide breaks down the steps to a well-planned & successful landscape renovation. We will help you make a wish list, find the right contractor, breakdown your budget and much more.