Double the impact of your annual marketing budget.
The COOP program covers ads to target specific homeowners or professionals across all available media platforms to help you succeed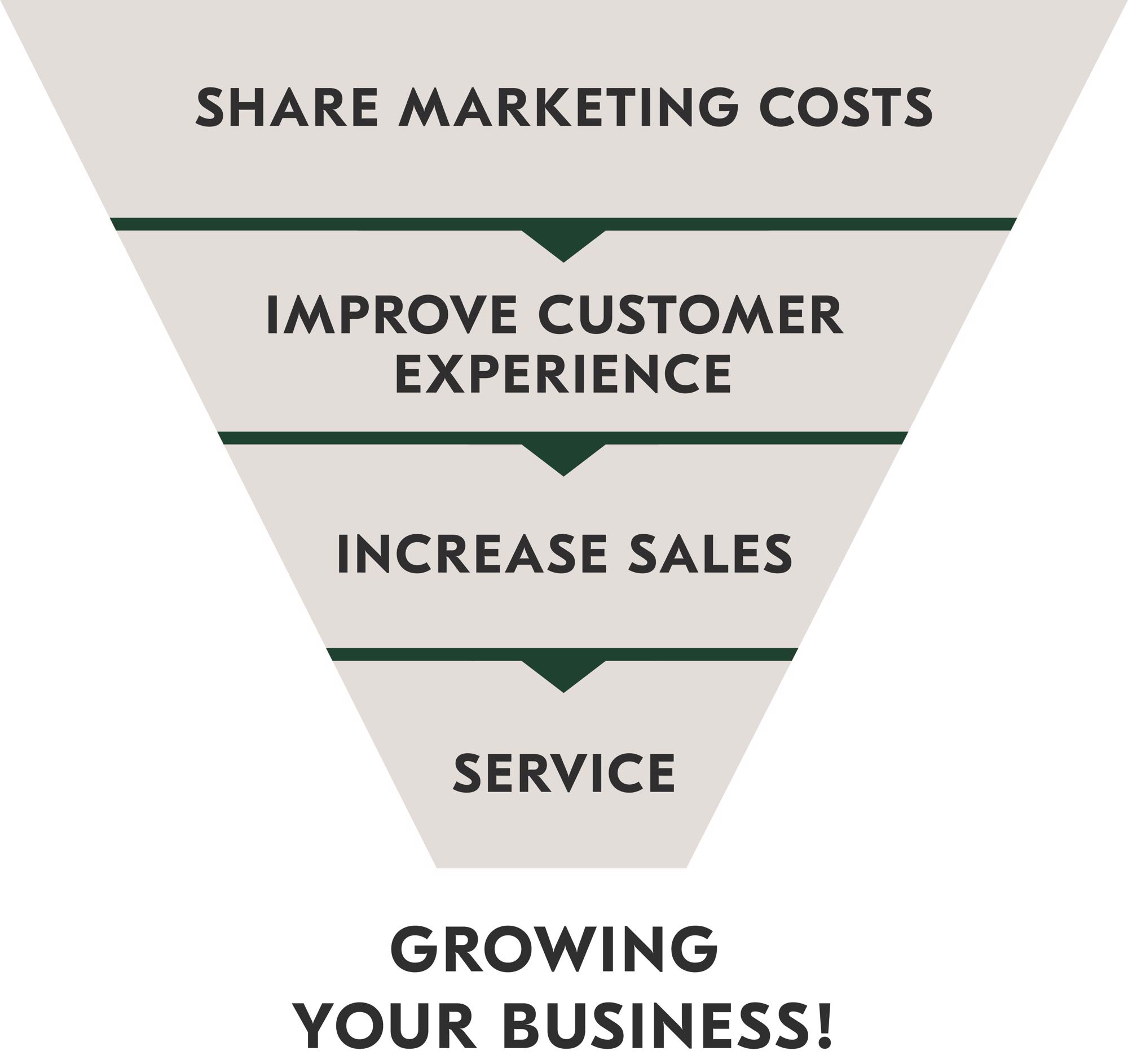 What's in it for me?
Our Authorized Techo-Bloc Dealer Program offers an allowance amount to go towards promoting the fact that Techo-Bloc products are available at your store. Up to 50% of every advertising purchase that is submitted to Techo-Bloc and that follows the Co-op guidelines will be credited from our Co-op allowance. This allowance represents 1% of your prior year's net purchases of Techo-Bloc concrete products (excludes resale items).
Get Credited In Five Steps

1. Annual coop Budget

Your annual co-op budget will be sent to you by email at the beginning of the year by our coop team. You can always ask your sales representative what your budget is throughout the year.

2. Advertising options

We offer a variety of advertising options to accommodate all budgets and marketing plans: print, billboard, radio, television, online marketing, Houzz profile, apparel, events, home shows and trade shows.

3. Be pre-approved by Techo-Bloc

Submit your ad for pre-approval (clickable link to preapproval) to ensure it follows our guidelines and is eligible for a co-op credit.

4. Request your credit

Submit your credit request (clickable link to credit request) along with all supporting documents. Credits are issued on a quarterly basis following the end of each quarter.

5. Get your Co-op Reimbursed

A credit note will be sent via email. Please allow 2-3 weeks following the end of the quarter for reception of your credit.
Example
Double your advertising power with half the investment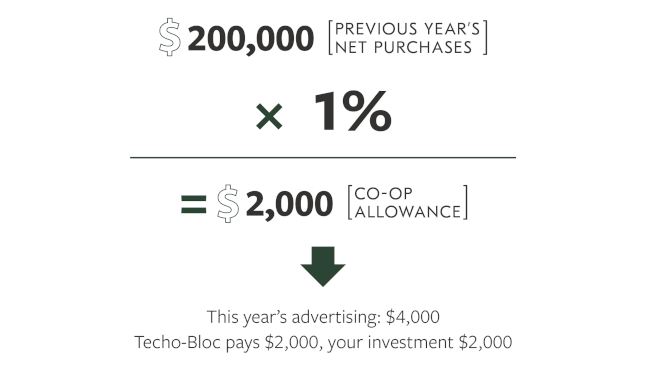 Important Note
Unused co-op of previous years is not transferable to the next year (noncumulative). Reimbursements will be done on a quarterly basis. Ads must not have competitors displayed for the same product category. Co-op credits do not cover taxes, postage, agency fees, artwork fees or production fees. All online advertising credits are capped at 50%. This applies to Facebook, Instagram, Web banners etc. Proof of publication (screenshots) and official reports are necessary. Independent AdWords claims must include a pre-approved keyword list, an exclusive Techo-Bloc landing page and an official AdWords report for proof of performance. AdWords credits are based on PPC performance and not flat rates.