Unplugging is in!
Drive action by creating eye-catching print ads that reflect your business identity.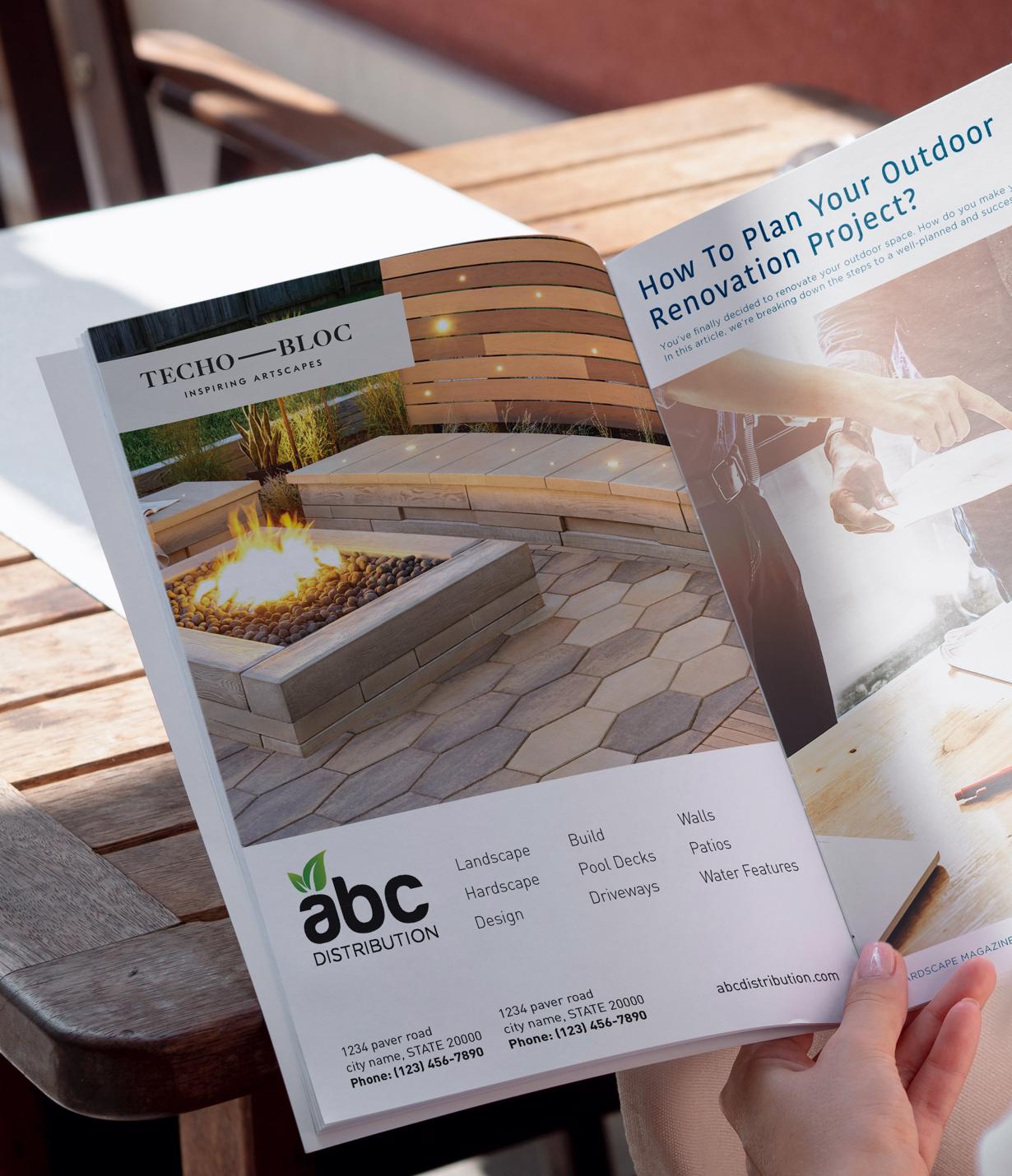 Best Practices
For a lasting impression make sure your ad follows these 3 principles :
- Present a clear and concise message. Too many messages confuse the target audience.
- The ad should reflect your brand personality while appealing to your audience. Ads for homeowners presents their dream backyard, while ads for contractors focus on what you can offer them (delivery, variety of products, etc.)
- Your content needs to be up to date. Make sure you update your ads throughout the season and to change your pictures so they always feature the newest products!
Guidelines
Clearly promote that your business carries Techo-Bloc products

Focus on Techo-Bloc products.

Not have competitors displayed for this product category

Conform to Techo-Bloc's logo usage

Be preapproved by Techo-Bloc to be eligible for Co-op reimbursement
How the program works
Step 1

Choose images from the photo library. You can then click on the image to view a larger version and download for the creation of your low-resolution advertisement to submit for pre-approval.

Step 2

Once you have downloaded your images from our website, you can create your low-resolution advertisement. Refer to specifications above for all print ad designs. These specifications are pre-approved for co-op.

Step 3

Once your ad is approved, our team will provide you with the high-resolution image. You'll be ready to go!

Step 4

Once your advertisement has been approved by Techo-Bloc you are ready to run your advertisement!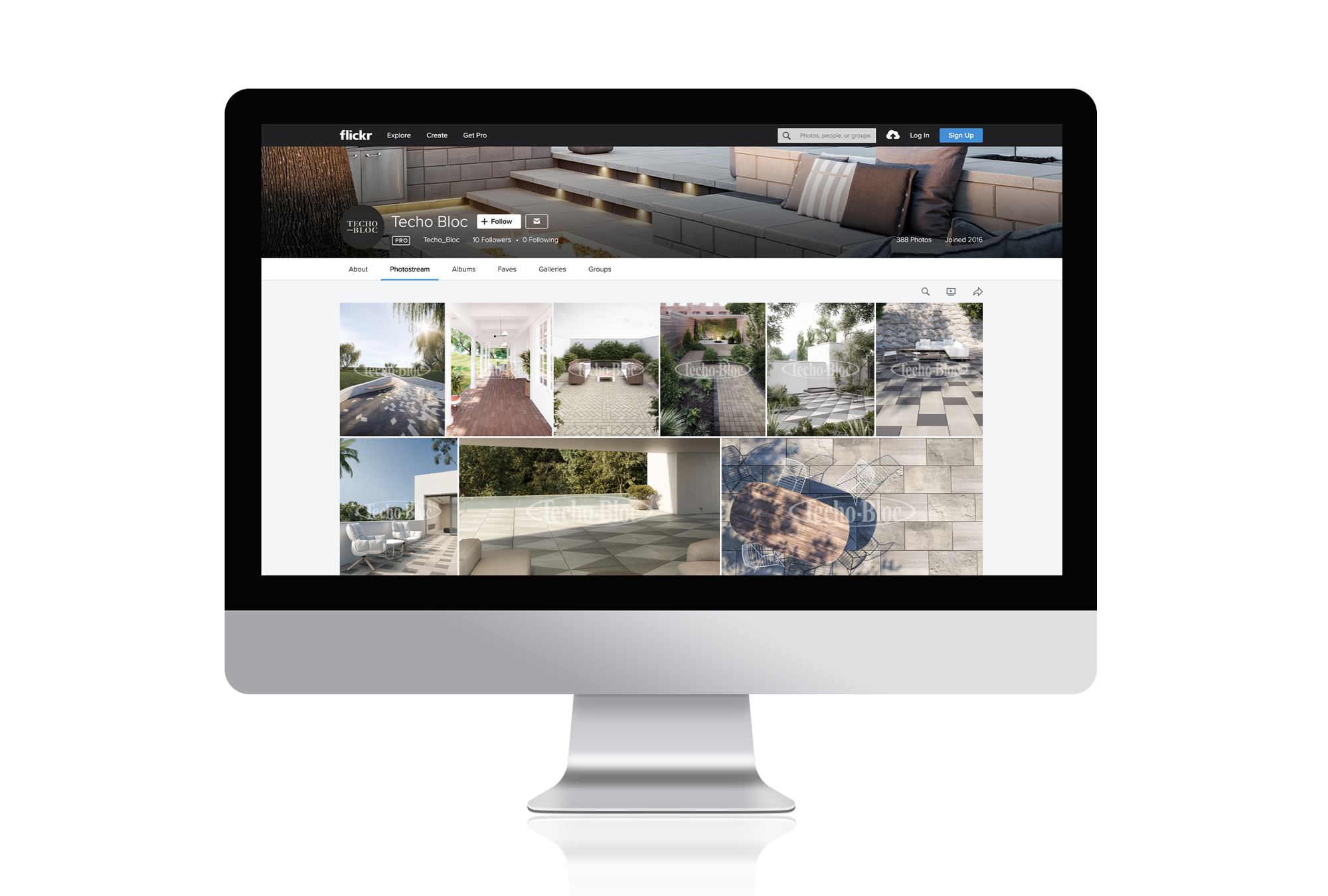 Step 5
Submit all required documents in order to obtain your reimbursement.
** Does not include: creative fees, agency fees, classified ads, church newsletters and donations, yellow pages, wholesaler catalogs and brochures with multiple vendors.
Need help with your creatives?
Don't worry, we've got you covered. Check out our updated image bank with thousands of catalog photos you can use for your creatives. In addition, you have access to our templates, allowing you to create ads more easily.