Did you know that the choice of finish for your outdoor project can extend the life of your pavers? Add the finishing touch to your new outdoor space to make it last a lifetime.
What is polymer sand?
Polymer sand is a combination of granular materials that helps lock fine sand particles together, ensuring your pavers won't shift over time. By adding water, polymeric sand becomes an impenetrable joint filler solution that locks your paving units together.
The benefits of polymer sand
Helps secure pavers in place
Prevents weed and insect damage
Prevents erosion due to wind, rain and frost
Polymer sand options
You're not interested in investing your money for an outdoor space that won't last, and neither are we. We only recommend products that we would install on our own property!
Discover the collection of polymeric sand from Flexlock by Alliance, available in several colors to match your home. Get the best materials now, so you can enjoy your outdoor space forever!
Available colors
Did you know that we offer a selection of colors that will match your pavers?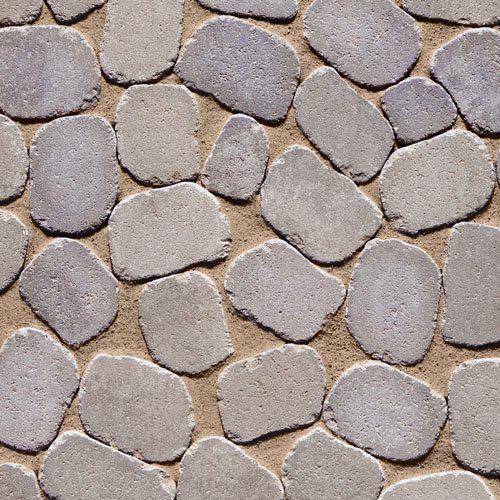 Sand Beige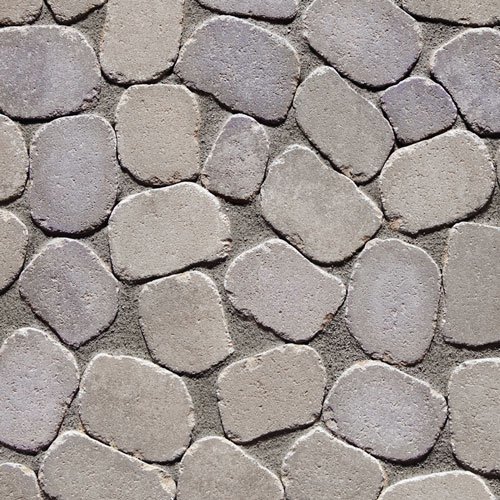 Graphite Gray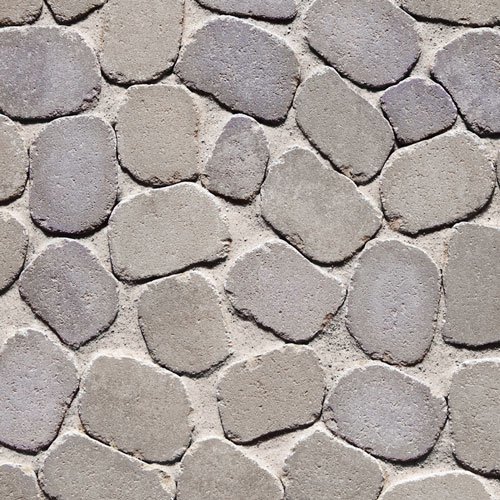 Ivory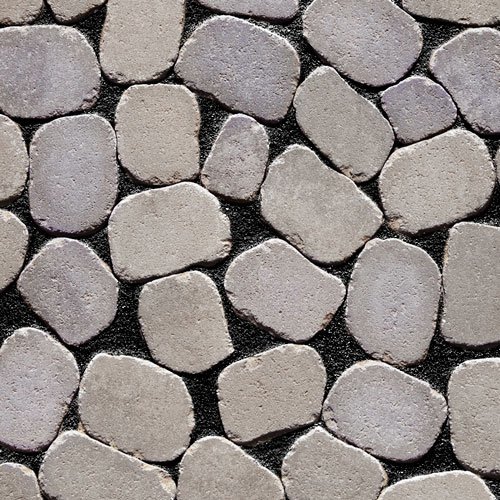 Onyx Black
How to install polymer sand?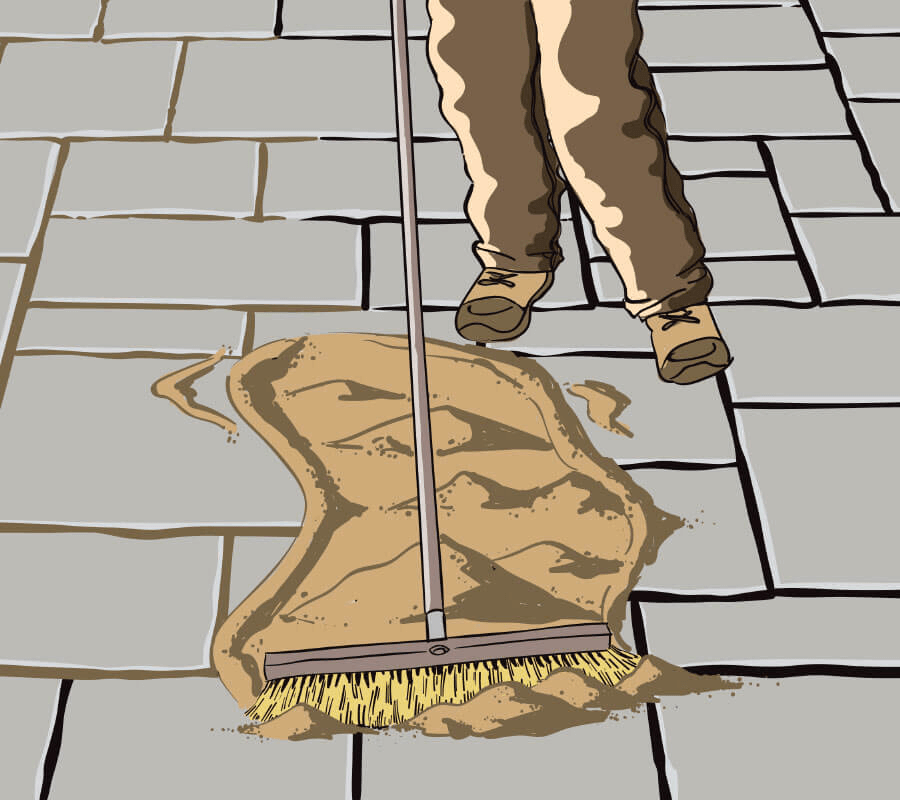 Step 1
Spread the FLEXLOCK ULTRA G2 using a stiff bristle broom. Make sure the joints are completely filled with FLEXLOCK ULTRA G2. No other material should be in the joints. Leave a layer of FLEXLOCK ULTRA G2 on the surface to obtain better compaction and joint consolidation results from FLEXLOCK ULTRA G2. For textured or prefinished paver surfaces, we recommend removing all sand from the surfaces before running the vibratory or roller plate.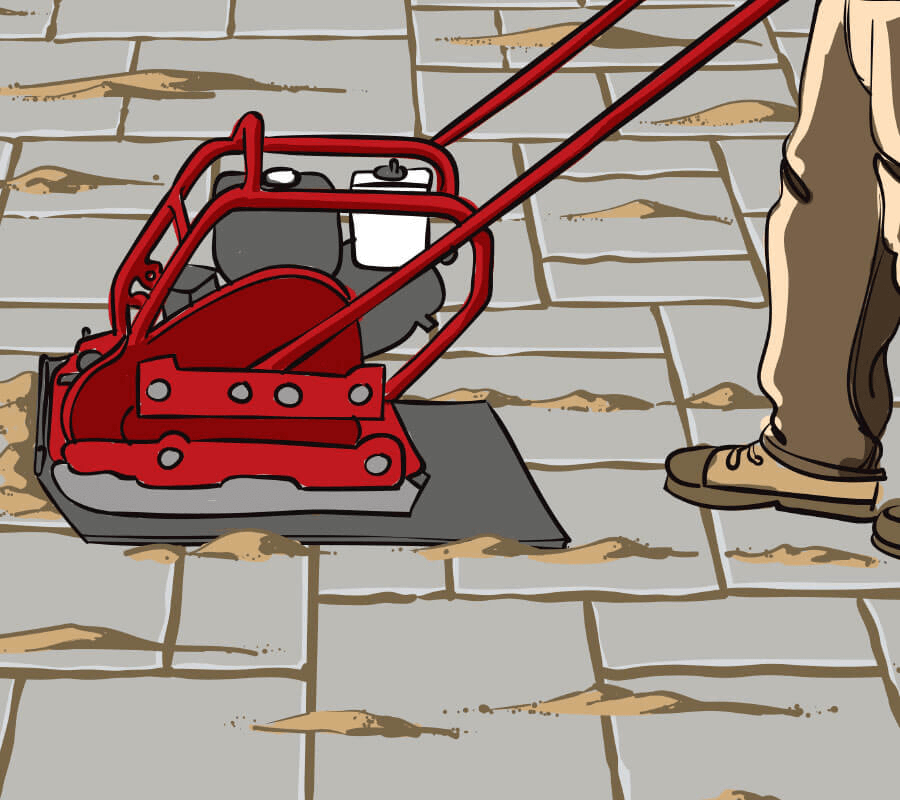 2nd step
Using a vibrating plate, slide the FLEXLOCK ULTRA G2 into the paver joints. It is recommended to use a rubber pad. A roller compactor is preferable in the case of slabs. Fill the paver joints up to 3 mm (1/8 in) below the surface of the pavers. It is recommended to compact in alternating directions to prevent air bubbles or voids in joints. Repeat steps 1 and 2 to make sure the joints are well filled and compacted. Filling narrow joints requires more care.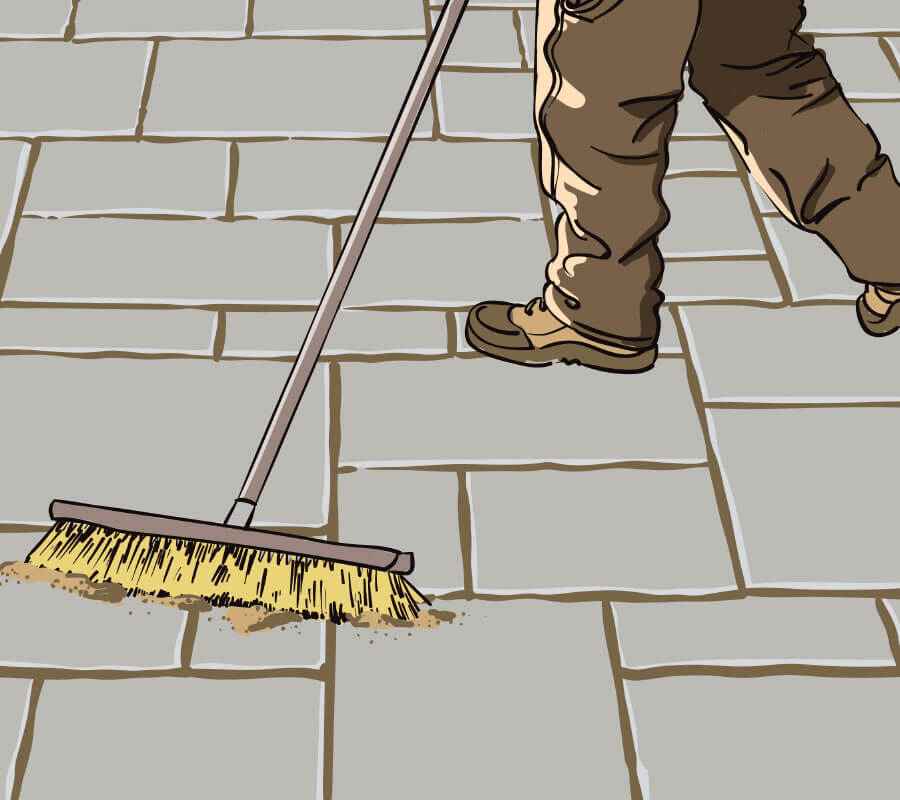 Step 3
Sweep excess FLEXLOCK ULTRA G2 from the paved surface, first with a hard bristle broom, then with a soft bristle broom. Check that the FLEXLOCK ULTRA G2 is 3 mm (1/8 in) below the surface of the pavers or slabs.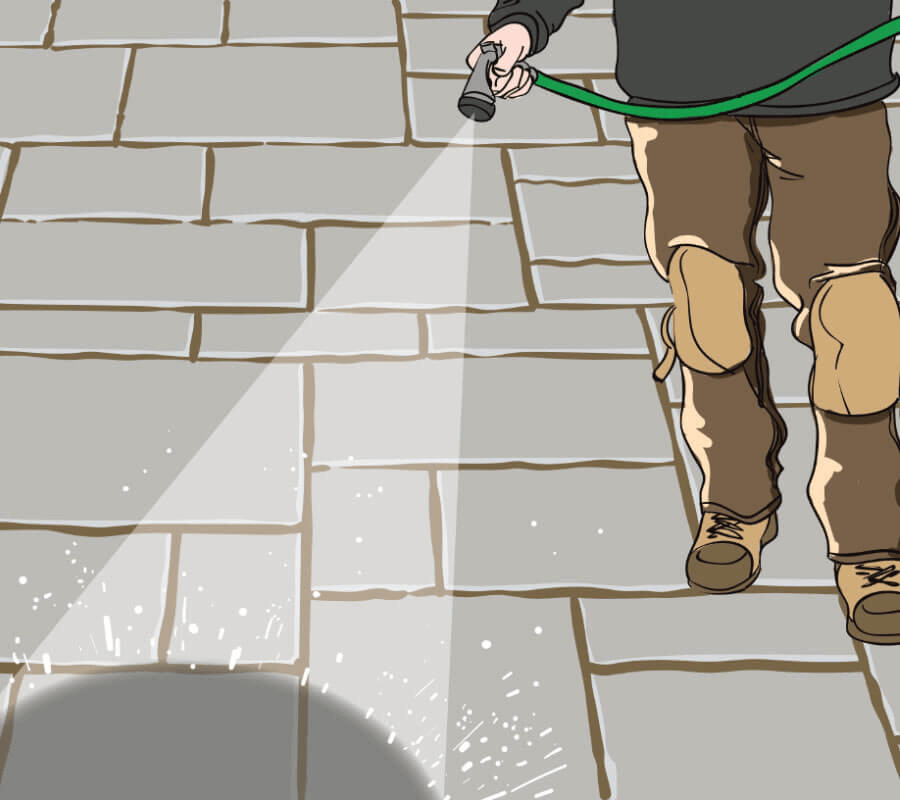 Step 4
Water an area of 2.8 m2 (30 sq. ft.) for a minimum of 30 seconds or until water beads up and collects in the joints.
Did you know that you can find our polymer sand at one of our authorized distributors?
What type of polymer sand to choose?
The best polymer sand option is the one that will provide you with the best value for money. In fact, switching to a less expensive polymer sand can lead to more maintenance over time. Be sure to choose the best polymeric sand in the industry: Flexlock by Alliance. This collection prevents weed formation, insect damage and sand washout. Take a look at the comparison chart below to know the difference!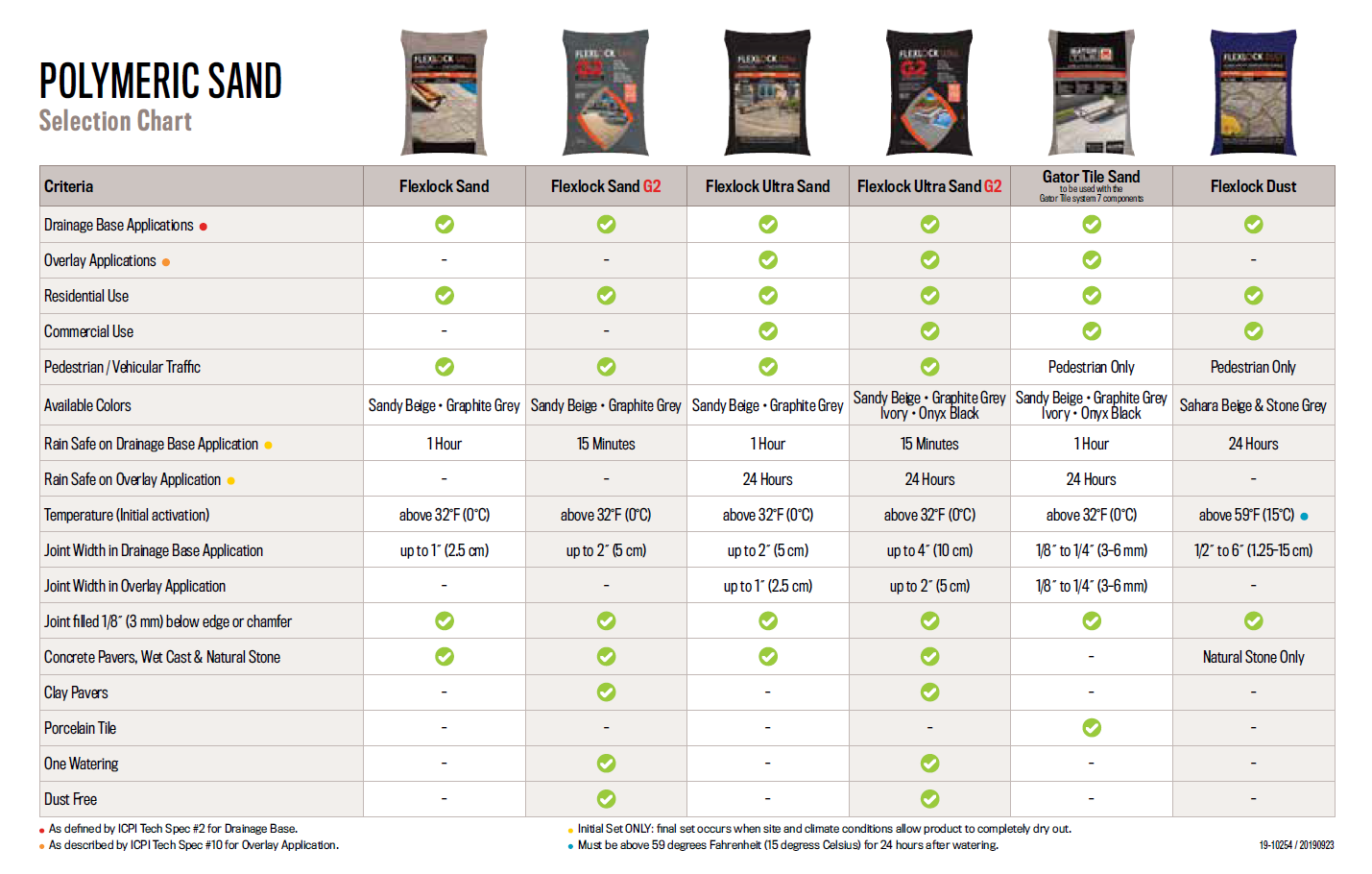 How do I maintain my pavers?
Looking for more information on how to take care of your pavers? We've compiled answers to the most frequently asked questions from homeowners like you looking to maintain the beauty of their pavers.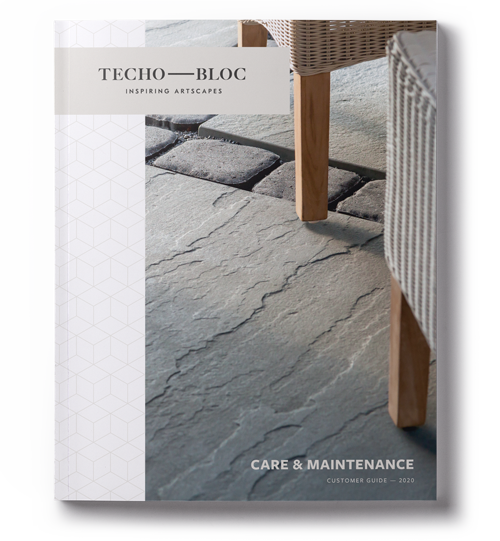 Download your care & maintenance guide!
Paver Cleaners & Sealers
Prevention is the key to keeping your patio and driveway pavers looking new. Use the high quality concrete products to maintain your investment and ensure that you can fully enjoy your new outdoor space for years to come.