Dreaming of a new outdoor space?
Don't know how much a backyard renovation costs?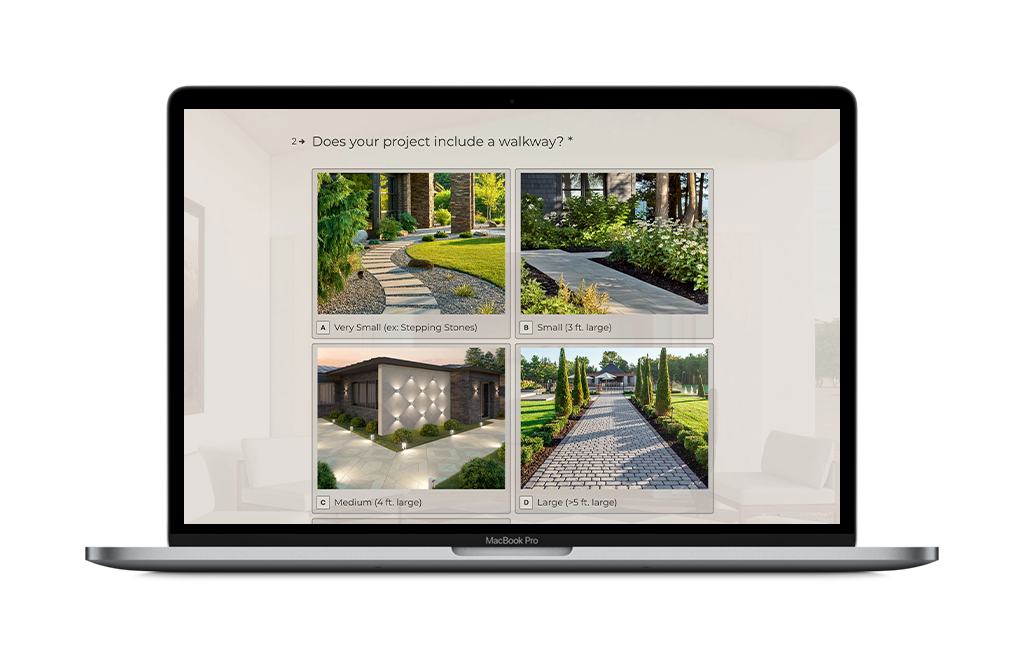 Estimation Tool
Start your journey by using our landscaping project estimation tool and get a better idea of the price range for your upcoming outdoor project.
Find A Landscape Professional
Choosing a Techo-Pro means working with an elite team of pre-screened installers that are certified by Techo-Bloc. With over 1000 Techo-Pros across the US and Canada, we can help you connect with your perfect match.