Discover endless design possibilities in the Mosaic guide
Creating eye-catching outdoor spaces just got a whole lot easier! We have curated design-driven paver patterns for your backyard patio, driveway or walkway to ensure your landscape renovation will be the talk of the town. From timeless classics like herringbone and checkerboard patterns, to more eclectic geometric and parquet patterns, the design possibilities featured in our mosaic guide will have your inner creative dreaming big.
Download your PDF version of the catalog for more inspiration at a later time!
Ready to redesign your outdoor space?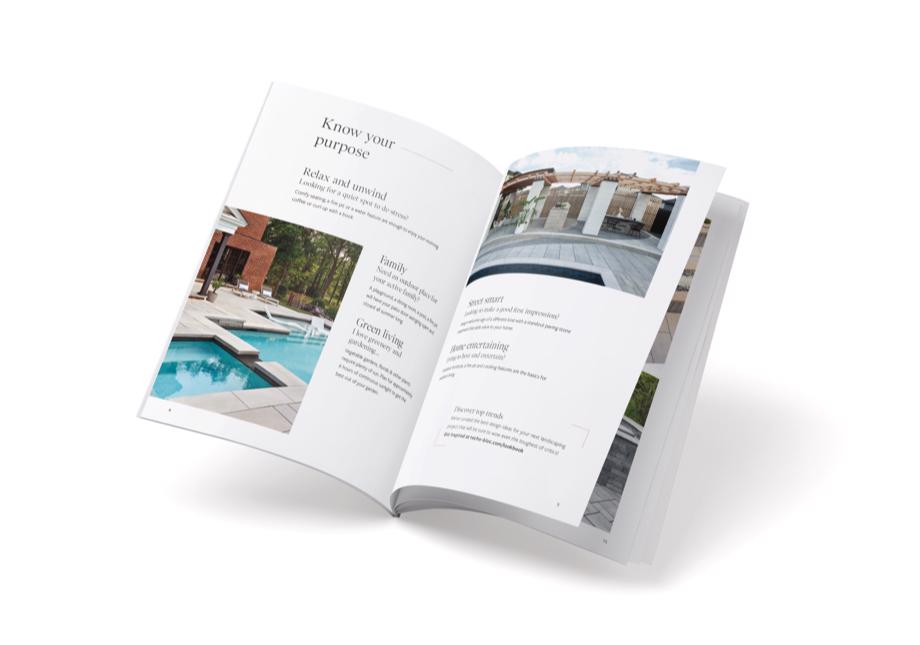 Get The Backyard Planning Guide
This guide breaks down the steps to a well-planned & successful landscape renovation. We will help you make a wish list, find the right contractor, breakdown your budget and much more.