Techo Bloc Sample Suitcase

Travel-friendly thanks to its wheels and retractable luggage handle, the Techo-Bloc Sample Suitcase is packed with up to 16 booklets containing samples of our top-selling products. Samples are kept safe thanks to the suitcase's durable, hard shell and inner protective layer. This suitcase retails for $799, however as a member of the Techo-Pro program, you'll get a discount!
Techo Bloc Sample Briefcase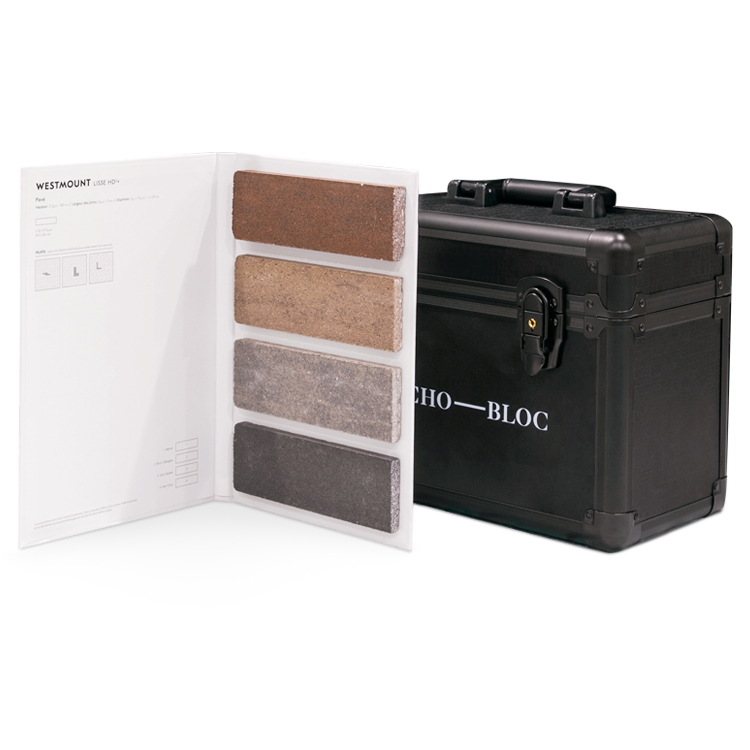 Designed as a compact alternative to the Suitcase, the Techo-Bloc Sample Briefcase is boasted as a travel friendly sales tool. Each of the 6 booklets showcases different textures, colors, technical specifications, and proposed design applications of select collections. The briefcase retails for $299, however as a member of the Techo-Pro program, you'll get a discount!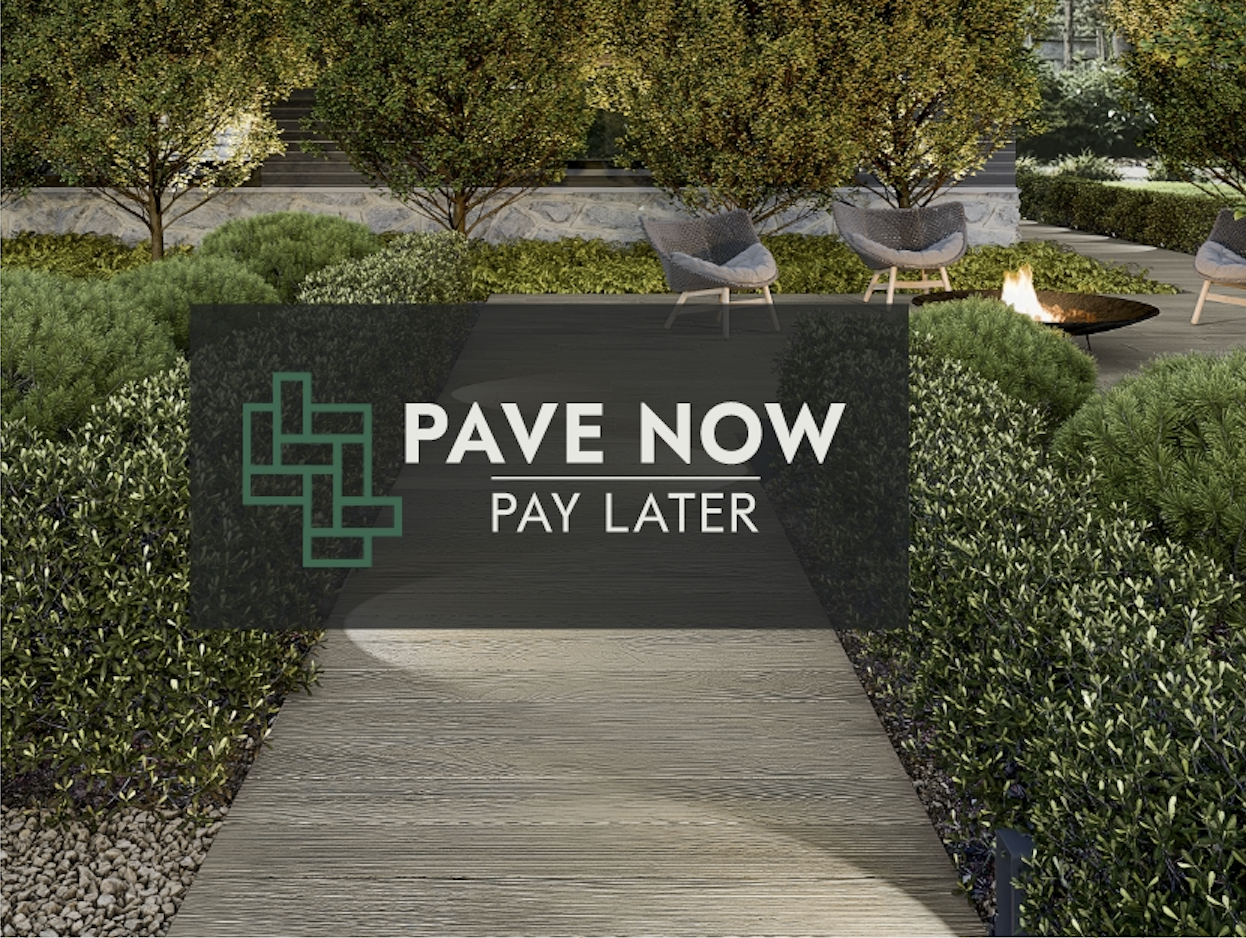 Financing
Exclusively offered to members of the Techo-Pro program, our financing program* is designed to provide you with a variety of payment options to help your clients see their dreams come true.
Offering payment options will:
Improve cash flow
Increase leads
Boost close rates
Grow your average project size
Eliminate Discounting
Reduce cancellations
*Financing available in the U.S. only
Co-Branded apparel and accessories
Exclusively offered to Techo-Pro members, the [insert name of vista print pro shop] features a curated selection of co-branded apparel and templated marketing assets like lawn signs, flyers and doorhangers – all at reduced prices.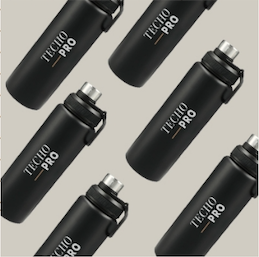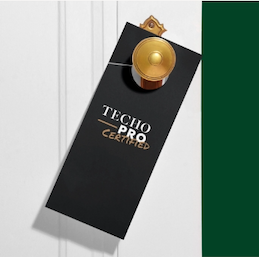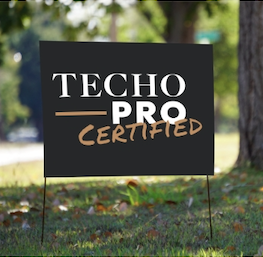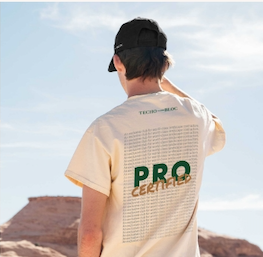 Didn't get your login information via email or in your welcome kit sent in the mail? Request it here.
Exclusive Partnership Discounts
We've teamed up with best-in-class companies to get preferred discounts to the services, tools and equipment that will help you up your game.
Literature & Educational Resources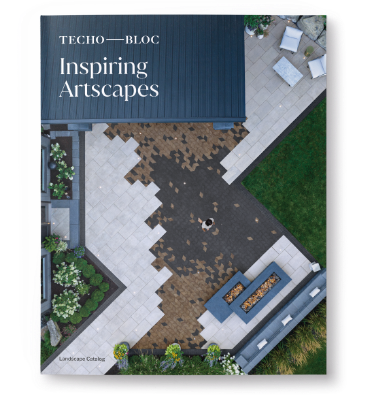 Find design-driven landscaping ideas that will transform your projects into outdoor living experiences.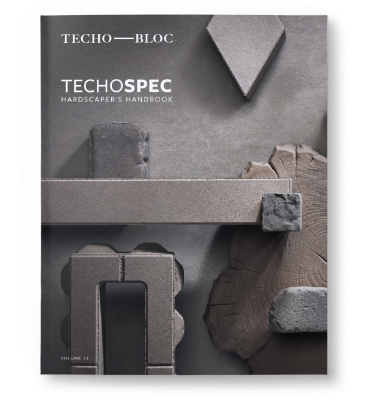 Your #1 tool when it comes to planning a landscape project. Find installation guides, laying patterns and more.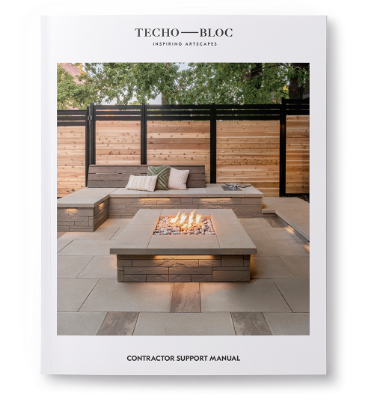 100+ pages of construction guides, lists of materials and step by step drawings for spectacular outdoor living features.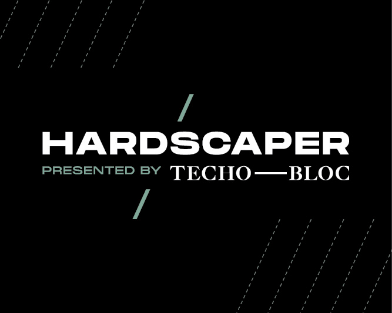 Free construction and business courses, live events and more, to help train your team, hone your skills and grow your business.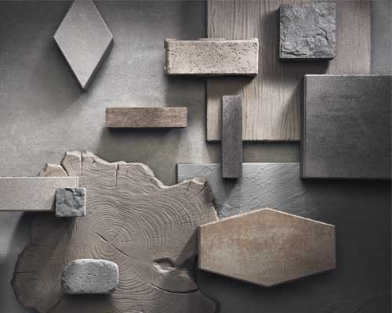 Use accurate representations of Techo-Bloc's products in your designs and client presentations with our curated collection of thousands of hatches, colors, textures, CAD and 3D files for the most popular design software.
Support
As a Techo-Pro, you have access to a dedicated support team who can help you with:

Redeeming your offers

Applying to the Pave Now, Pay Later financing program

General questions
Get in touch with your local rep