Landscaping Contractor in Freehold, Robbinsville
Are you looking for a qualified landscaping contractor in Freehold or Robbinsville? These two beautiful and dynamic cities in New Jersey deserve the best for their outdoors. Techo-Bloc, North America's leading manufacturer of paving stones, will change the way you view outdoor design.
Forget about having the same house as your neighbours, your home is unique and so is your backyard!
With 700 stores in the USA, Tech-Bloc is well settled down so you can rely on us to help you build your perfect outdoor.
Turn your courtyard into a tailored stylish place!
Because we are not all living in a mansion, every space is important. Reinvent your outdoor space by organizing areas in your backyard that can serve different purposes. How about a dining area and another for relaxing with a book? Make it friendlier by bringing some flowers or plants and use wood materials to bring back some nature. Your garden is big enough but it doesn't look chic? Choose beautiful slabs to create a stylish pathway. Play with the stones' colors and textures to reshape the areas of your garden, to make it more exotic. Raise modern walls to create more privacy, so you can relax after a hard day. Do not hesitate to contact a landscaping contractor in Freehold or Robbinsville to achieve your project.
Why ask for a landscaping contractor in Freehold and Robbinsville?
This kind of project is often easy to think up but difficult to execute by yourself. What kind of stone do I choose? What color fits with my house, and most of all what material will be resistant enough to last over years? That's why using services provided by landscape experts like Techo-Bloc, can help you build the outdoor space you've always dreamt of. Also, if you want to have a swimming pool but you don't know the first thing about building one, contact a professional! They have the tools and knowledge to get things done the right way. With their experience in the landscape industry, Techo-Bloc will help you create everything from driveways, to patios and everything in between.
This landscape stone manufacturer will transform the way you view outdoor renovations!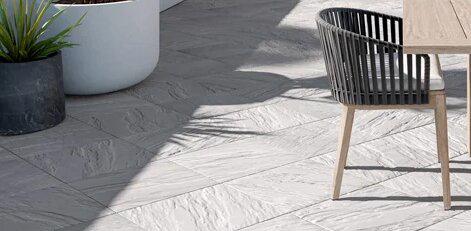 Pavers & Slabs
Installing pavers and slabs as part of your yard's landscape can transform your space from basic to an outdoor oasis. From pathways and patios to driveways and pool sides, find the design and products that accentuate your home.

Top Selling Products: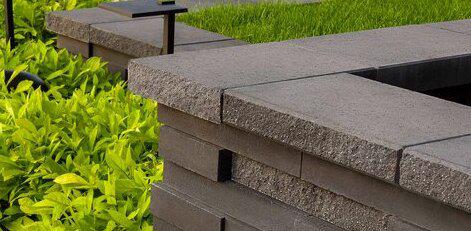 Retaining Walls
Make a statement and add some dimension to your yard. From impressive flowerbed frames, seating benches, fire features and much more. Retaining walls provide a visual interest whichever way you decide to incorporate them.

Top Selling Products: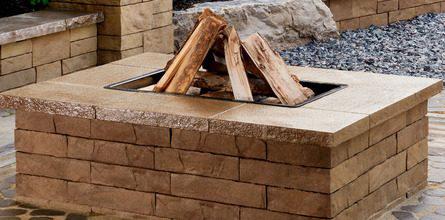 Outdoor Features
Your grill is the engine of outdoor occasions. You've managed with a freestanding grill but imagine these evenings with a built-in. Think about the dinner you could prepare with real counter space and a full outdoor kitchen.

Top Selling Products: