Landscaping Contractor in Manassas, Fairfax
If you're looking for a landscaping contractor in Manassas, in Fairfax, you've come to the right place. Founded in 1989 by Charles Cicarello, his wife and father, Techo-Bloc has today 700 employees and more than 700 retailers in Canada and the United States.
Our company specializes in paving stones. We offer paving stones in different shapes, colors, sizes and patterns. In addition to providing you with the stones that will help design the outdoor space of your dreams, we help you find the landscape contractor in Fairfax who will install them!
Premium Landscaping Contractor Service
For homeowners, we offer paving stones for your exterior. Our pre-screened landscaping professional in Fairfax will carry out the work with seriousness and rigour. For example, if you have a swimming pool, you can opt for wall caps and pool copings. You can be inspired by several styles ranging from rustic to modern.
For contractors, we offer a custom-made service for your project. Several estimates are available according to your needs. Choose between paving stones and slabs, retaining walls and permeable paving stones. Our Landscaping Dealer in Manassas will make sure to meet your expectations in order to create an exterior adapted to your vision.
Why choose us?
Our pre-screened landscape partners have already designed major commercial projects across North America. Find the perfect pre-screened and certified Techo-Bloc installer in Fairfax to carry out your exterior work with an aesthetic that suits you.
Our contractors in Fairfax will help you create the outdoor space you've always dreamt of. Present in the cities of Manassas and Fairfax, have peace of mind knowing you have the best contractors in your area. You can also trust that you're working with the highest quality materials on the market.
For example, we have paving stones that are resistant to rain and snow. They are three times more resistant than poured concrete and can withstand periods of freeze/thaw. Not only are our landscape stones durable, but they are also stylish and will dress any exterior.
Our landscaping contractors in Manassa, Fairfax, are ICPI and NCMA certified, which means that you are getting the most experienced and educated contractors in your area. They can therefore provide you with quality work to ensure your satisfaction. Our specialists are experts in their field and will put themselves at your service to create an atmosphere and ambiance that suits you.
Our landscaping contractors will transform your exterior. We offer you a personalized service so that your outdoor environment is in line with your desires, all while respecting your budget.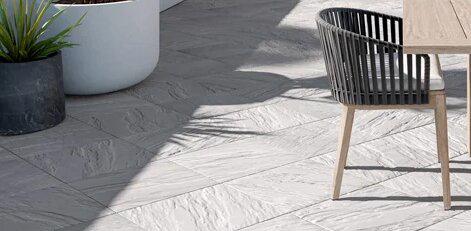 Pavers & Slabs
Installing pavers and slabs as part of your yard's landscape can transform your space from basic to an outdoor oasis. From pathways and patios to driveways and pool sides, find the design and products that accentuate your home.

Top Selling Products: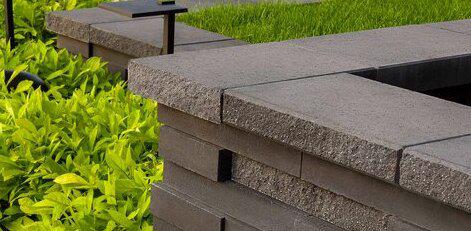 Retaining Walls
Make a statement and add some dimension to your yard. From impressive flowerbed frames, seating benches, fire features and much more. Retaining walls provide a visual interest whichever way you decide to incorporate them.

Top Selling Products: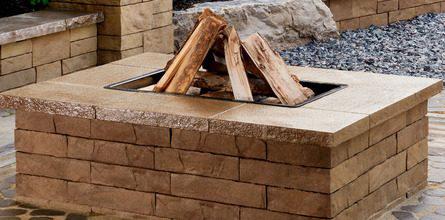 Outdoor Features
Your grill is the engine of outdoor occasions. You've managed with a freestanding grill but imagine these evenings with a built-in. Think about the dinner you could prepare with real counter space and a full outdoor kitchen.

Top Selling Products: