Landscaping Contractor in Naperville
Searching for a qualified landscaping contractor in Naperville? Need to plan a landscape project to refresh your backyard? Or just thinking about how to improve your new house while moving in?
Good news! Techo-Bloc is now available in town.
Who is Techo-Bloc? Simply North America's leading manufacturer of landscape stones.
Why? Because when the market was stuck with a cookie-cutter landscape stone, Techo-Bloc broke the mold, reinventing the landscape industry with a large range of colors, shapes and sizes, encouraging homeowners to create their own landscape style.
Pioneer of the new way of designing outdoors, Techo-Bloc is also highly reliable as they opened 700 stores across the USA and Canada.
Stop just living in your house, be proud of it!
Think about your dream backyard. Now what stops you from designing it?
Bring to life your vision of a Zen Japanese garden, French garden or eco-garden, so you can truly enjoy your outdoors space! Stuck with a narrow outdoor space? No worries, your backyard can be optimized, creating the impression of a larger space. Properly organizing your space allows you to feel more comfortable and to enjoy it more frequently.
Grill Master? Fire pits, pizza oven or full outdoor kitchens are also a way to extend your house during spring and summer, so you can spend more time enjoying the sun and nature. Need a break? Transform your backyard into a real private SPA and relax whenever you want.
Be bold, be creative… and contact the right landscaping contractor in Naperville to help you!
Easy to think, hard to realise
Let us help you build a beautiful patio, stunning swimming pool, optimized backyard, or sophisticated pathway. We are able to guide you with trendy and functional outdoors ideas. We can also help you decide whether you prefer the natural beauty of rustic backyards, or if you like more contemporary outdoors, chic and sophisticated. We will then help you select the perfect product to bring your whole vision to life.
Stones, walls, slabs, masonry, anything you need is available with quality materials, so your outdoor will keep its good shape for years. The eco-conscious permeable pavers respect the environment so your future will be greener.
Let us show you the wide selection of options we offer to help you to create your project. Because it is not easy to do it yourself, especially if you do not want to damage your property or building the wrong way, expert's finish will be worth the extra cost for sure. Let us help you find a pre-screened and certified landscaping contractor in Naperville to turn your desire to escape into the envy of staying in your own private garden.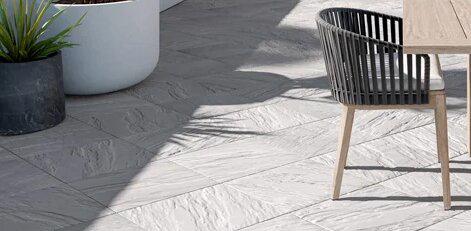 Pavers & Slabs
Installing pavers and slabs as part of your yard's landscape can transform your space from basic to an outdoor oasis. From pathways and patios to driveways and pool sides, find the design and products that accentuate your home.

Top Selling Products: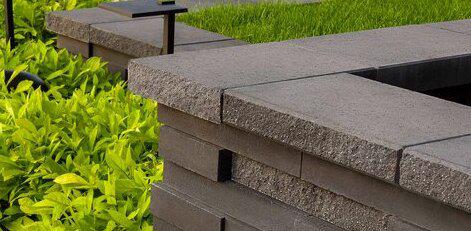 Retaining Walls
Make a statement and add some dimension to your yard. From impressive flowerbed frames, seating benches, fire features and much more. Retaining walls provide a visual interest whichever way you decide to incorporate them.

Top Selling Products: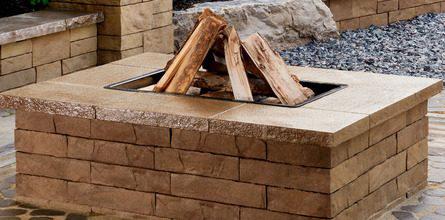 Outdoor Features
Your grill is the engine of outdoor occasions. You've managed with a freestanding grill but imagine these evenings with a built-in. Think about the dinner you could prepare with real counter space and a full outdoor kitchen.

Top Selling Products: