Landscaping Contractor in Pickering
Do you desire a quality exterior? Discover what a landscaping contractor can do for you. Techo-Bloc is known for its good quality products, but did you know we also have a number of landscaping contractors in Pickering? Let us tell you more about this service.
Why would you need a Landscaping Contractor in Pickering?
Do you want to renovate your exterior? Call on a trusted professional who will put his skills at your service in multiple areas:
terrace design and installation
design and construction of swimming pools and basins
development and upkeep of green spaces
development of trails
Driveway design and installation
Whether you are an individual, a professional or a large company, by having recourse to a landscaping contractor, you avoid all the hassles that this type of work entails. By supervising the site from A to Z, the landscaping contractor will ensure a well-made work that meets the standards in force, satisfaction guaranteed!
Landscaping Contractor in Pickering: committed to a quality approach
After developing a tailor-made project that meets all your expectations, your entrepreneur will mobilize skilled craftsmen and quality materials.
As a real site coordinator, he supervises teams of experienced workers in exterior design, chosen by him. And regarding the materials used, he will offer you the best ranges of prices, with the best value for money.
Techo-Bloc products:
In Pickering, landscaping contractors regularly buy from nearby Techo-Bloc dealers (Whitby, Toronto, Markham, etc.).
Indeed, whether you are looking for a modern, exotic or even rustic exterior, we offer ranges of quality products and for all styles :
Fireplaces and outdoor kitchens
Paving and cobblestones
Stones and garden edges
Garden and retaining walls
Stone steps and stairs
Masonry, bricks and stones
Our HD² technology makes our pavers more resistant than the industrial standard. Also, their ecological and economical coating allow us to offer a range of high quality products, much sought after by individuals and professionals.
Thus, the quality of our materials, combined with the competence of our outdoor landscaping contractors, offer you many possibilities in the realization of your exteriors. Do not hesitate to contact a professional!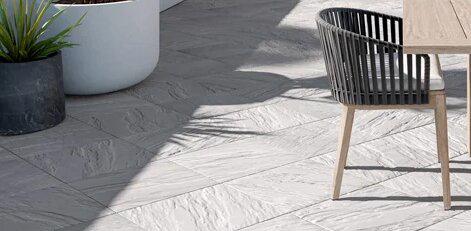 Pavers & Slabs
Installing pavers and slabs as part of your yard's landscape can transform your space from basic to an outdoor oasis. From pathways and patios to driveways and pool sides, find the design and products that accentuate your home.

Top Selling Products: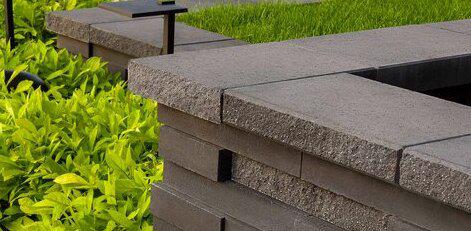 Retaining Walls
Make a statement and add some dimension to your yard. From impressive flowerbed frames, seating benches, fire features and much more. Retaining walls provide a visual interest whichever way you decide to incorporate them.

Top Selling Products: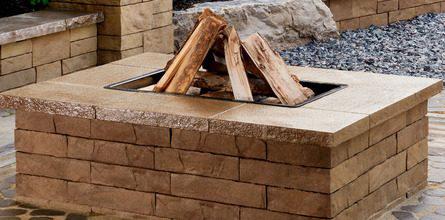 Outdoor Features
Your grill is the engine of outdoor occasions. You've managed with a freestanding grill but imagine these evenings with a built-in. Think about the dinner you could prepare with real counter space and a full outdoor kitchen.

Top Selling Products: