Landscaping Contractors in Cincinnati, Ohio
Want to beautify your landscape and create more usable outdoor space? The right hardscaping features can help you accomplish both of those goals. Installing retaining walls, patios, and outdoor kitchens take a lot of specialized skill. That's why it's important to find a Cincinnati, Ohio contractor with plenty of experience.
Only Work with the Best
Your landscape isn't just the trees, shrubs, and flowers found in your yard. It encompasses every element of your outdoor space, from plants to patios and beyond. That's why it's important to work with someone who can do more than just plant trees and mow the grass.
We can help you find a contractor who can revamp everything from driveways to raised garden beds. There are tons of industry professionals in Cincinnati, Ohio trained to work with hardscaping materials like those offered by Techo-Bloc. There's no reason you should settle for anything less than the best.
We'll provide you with a list of pre-screened and certified professionals. You can research the contractors yourself if you want to find the one that will provide the very best fit. No matter what choice you make, you can rest assured that it's the right one.
What We Look For
Every landscape contractor in our database is highly trained and carefully screened. This helps to ensure that the completed work will live up to your understandably high expectations. It wouldn't make sense to trust an amateur, so why trust someone who hasn't been vetted?
Here's what we look for when we choose contractors:
A minimum of two years of industry experience
Valid general liability insurance
ICPI and NCMA certifications
A focus on personal and product safety
A history of excellent workmanship
Experience with both hardscape construction and general landscape maintenance
Our Contractors Can Turn Your Yard Into An Oasis
If you want to make the most of your outdoor space, there are a few ways you can do it. Most homeowners start by installing new driveways, walkways, and patios. There's no need to stop there.
Embrace Your Own Unique Style
No matter what kind of home you live in, you can install hardscaping features that will complement it perfectly. Our contractors can install a full range of Techo-Bloc products. They include both elegant, natural stones designed for traditionally styled homes and thoroughly contemporary options. The right patio or outdoor kitchen will look great with any landscaping plants.
Enhance Outdoor Space
If you love hosting elegant events, you'll love our lines of outdoor kitchen fixtures. The right landscape contractor will start from the ground up by installing beautiful, carefully chosen pavers. He or she will then help you build countertops and storage space and choose the right fixtures. You can include a full-size pizza oven, a high-tech grill, or even a fire pit.
Installing a patio fire pit will make it more enjoyable to host events and spend time in the great outdoors. You'll be able to make full use of your yard well into fall, or even winter if you're feeling adventurous. Plus, there's nothing that creates a unique ambiance as well as a full-sized fire pit.
Those who don't want to deal with chopping wood and cleaning up ashes are also in luck. Our local contractors can also install alternative-fuel fire pits and cooking fixtures. Natural gas and propane fire pits look just like the real thing, but they require far less maintenance.
Revamp Your Driveway
Still making do with asphalt or, worse, a gravel driveway? Hire a contractor to install high-quality pavers. Techo-Bloc pavers are designed with both fashion and function in mind. These interlocking systems can withstand the weight of vehicle traffic without showing premature signs of wear. They can also add curb appeal to any Cincinnati, Ohio property.
Install a Patio
Whether you want a new kitchen patio or a pool deck, Techo-Bloc has plenty of patio stones to choose from. Every landscaping contractor we work with has dedicated experience working with these products. No matter who you choose, this industry professional will be able to help you choose the right stones and install them correctly the first time.
Turn an Ordinary Pool Into Something Exceptional
Some backyard pools are designed with the only function in mind. While it's nice to head out for a dip on a hot day, no matter what the pool looks like, you and your family deserve better. Our contractors can make poolside renovations that will leave your space looking amazing.
Depending on your layout, that might mean adding patio pavers to a pool deck or walkways to and from the home. We can even add extra hardscaping features to your pool area so that you can create true scenic beauty. Impress your guests and enjoy yourself by installing a new fire or water features, or even an attached outdoor kitchen.
Get Into Aquascaping
Don't have space for an outdoor pool? Aquascapes are backyard water features designed to be compact enough to fit in any yard. Made from high-quality stone, they're also beautiful enough to add some serious curb appeal.
Relax on the patio beside your new aquascape and listen to the fountain flow or add some fish and plants to make a backyard pond. Once you've had the basic fixture installed, the options are endless.
Deal With Hillsides
Not every homeowner wants a flat or low-sloped, rolling lawn. There's much more to modern landscaping than keeping the grass green and hillside properties can be incredibly beautiful. If you want to take full advantage of your property, it will take some work.
First, you'll want to add terraces so that you can accommodate gorgeous plants and trees. Those terraces can be held in place by high-quality retaining walls that will form a perfect complement to your plants. Retaining walls come in all shapes and sizes, but the landscaping contractors that work with Techo-Bloc can do it all.
Next, start thinking about stone steps. Whether you need a few steps up to your backyard patio or entryway, or you want a full stone staircase, we can help. Every professional in our network of qualified contractors has plenty of experience with these difficult projects. They can install new stairs or refinish existing concrete steps to make them stand out. Just let us know what you need and we'll help you find the right professional for the job.
See It Before You Buy
The easiest way to find out about Techo-Bloc products is to browse our website. You'll find an entire virtual boutique is at your disposal. If you want to take a DIY approach to your landscaping projects, you can get in touch with a local dealer. If you have any trouble along the way, someone from our network of qualified contractors will be available to take over.
Give Our Concierge Service a Try
The Techo-Bloc concierge program was designed with your needs in mind. We've created the perfect solution for homeowners who are having trouble finding the right landscaping contractor. Just contact us today, and we'll help you get started. We'll even work with the contractors to get the project off the ground and take the stress off your plate. You can focus on the fun stuff while we deal with all the rest.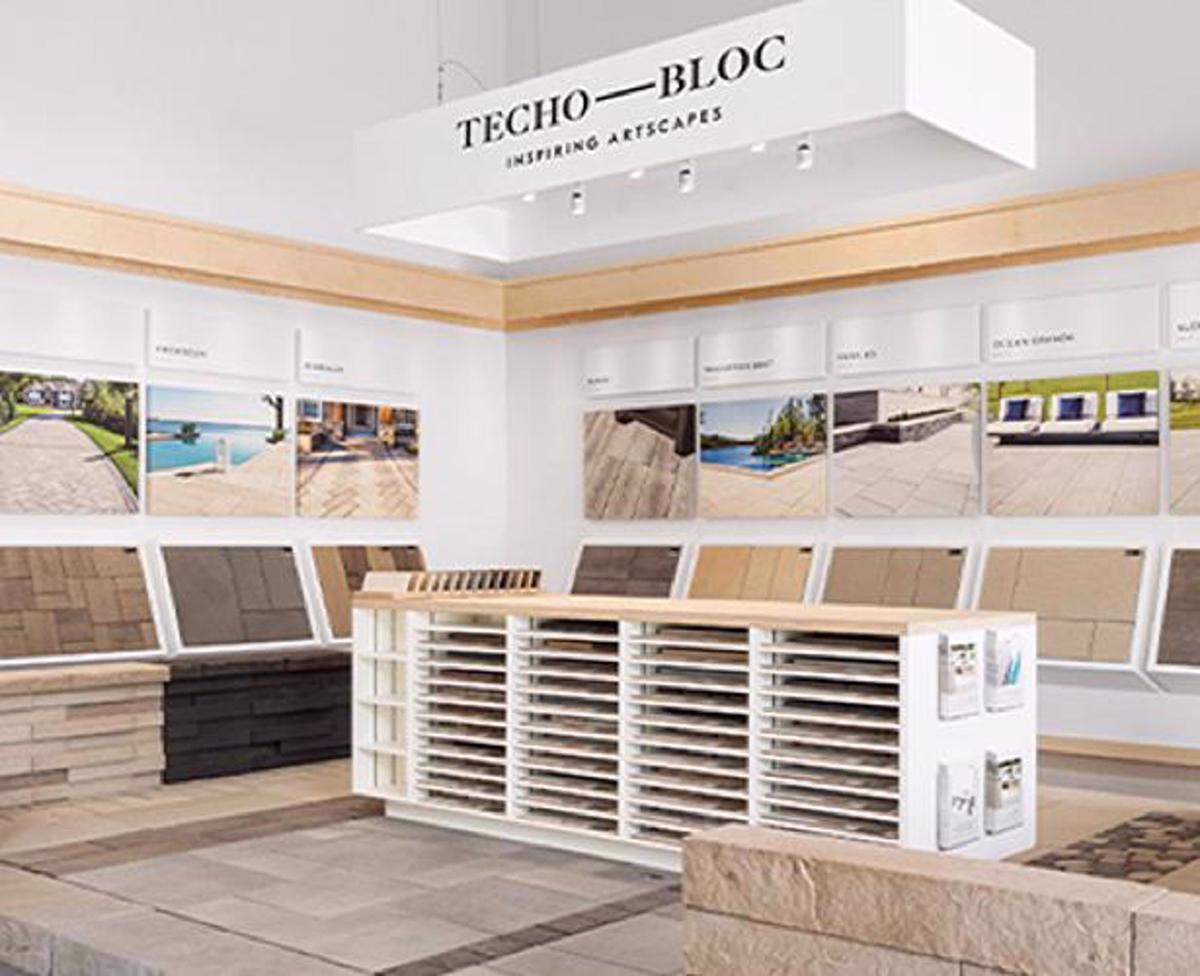 Brick & mortar or virtual boutique
Fallen in love with a Techo-Bloc product? Find a Techo-Bloc dealer in your area through our website to see and touch the products that caught your attention. Their expertise will guide you to find the perfect products for your landscaping project!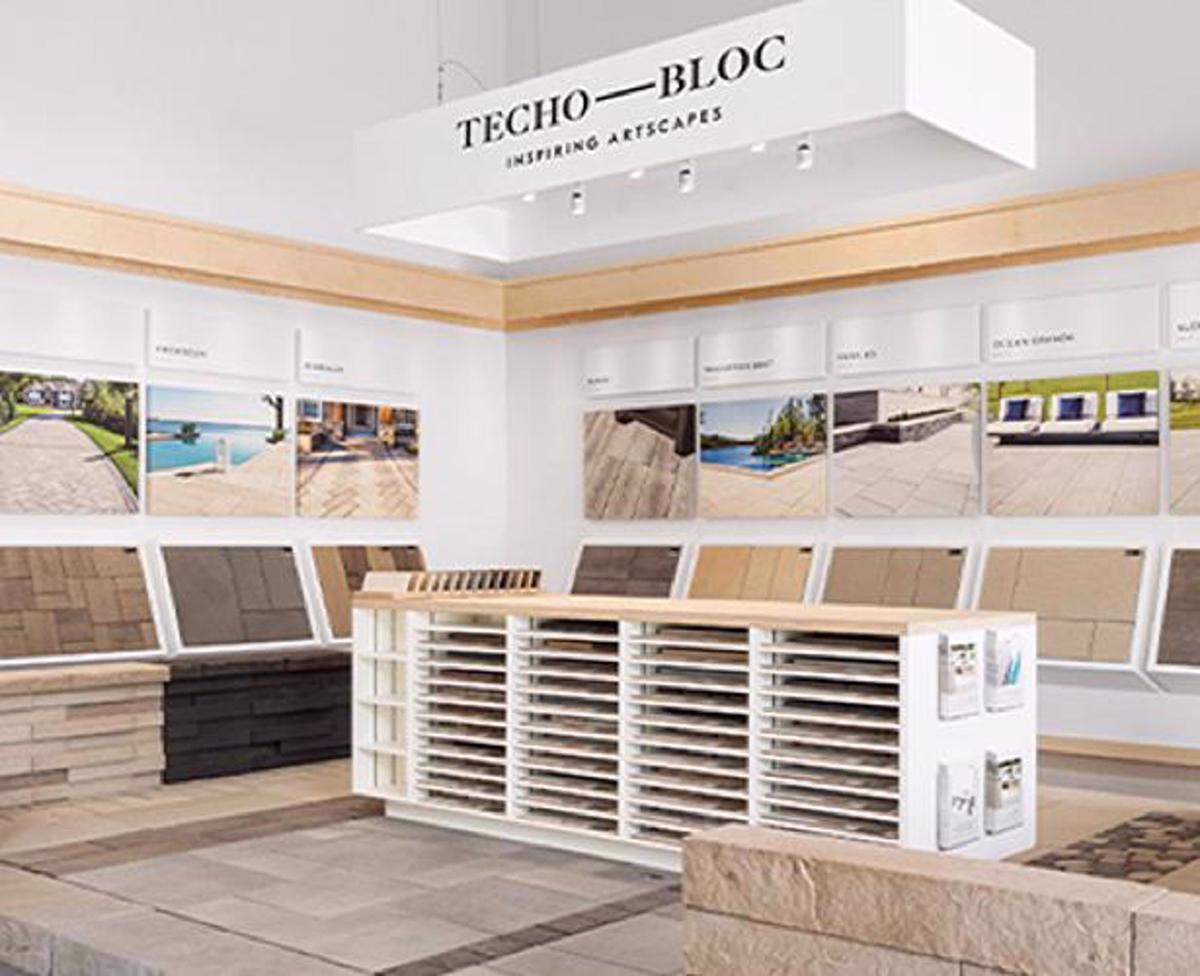 Brick & mortar or virtual boutique
Fallen in love with a Techo-Bloc product? Find a Techo-Bloc dealer in your area through our website to see and touch the products that caught your attention. Their expertise will guide you to find the perfect products for your landscaping project!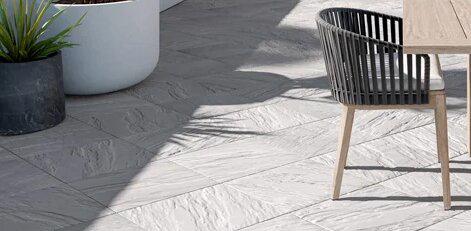 Pavers & Slabs
Installing pavers and slabs as part of your yard's landscape can transform your space from basic to an outdoor oasis. From pathways and patios to driveways and pool sides, find the design and products that accentuate your home.

Top Selling Products: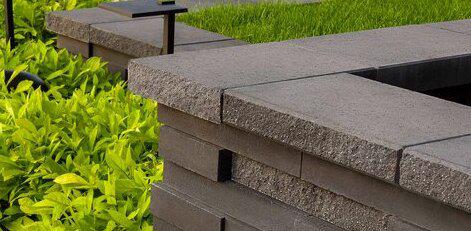 Retaining Walls
Make a statement and add some dimension to your yard. From impressive flowerbed frames, seating benches, fire features and much more. Retaining walls provide a visual interest whichever way you decide to incorporate them.

Top Selling Products: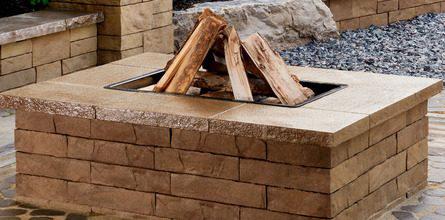 Outdoor Features
Your grill is the engine of outdoor occasions. You've managed with a freestanding grill but imagine these evenings with a built-in. Think about the dinner you could prepare with real counter space and a full outdoor kitchen.

Top Selling Products: