Landscaping Contractors in Nashville, Tennessee
If you are planning a landscaping project in the Nashville, Tennessee, area, you want to make sure you can bring your dreams to reality. Working with an experienced landscape design professional and quality materials can help do that. Techo-Bloc offers superior landscape materials and referrals to prescreened landscape professionals who are trained to use our materials. Our materials and services are available through affiliated dealers in Nashville, Tennessee and more than 800 additional locations throughout the United States and Canada.
Techo-Bloc provides high-quality hardscape materials for outdoor use, including slabs, pavers, garden retaining walls, edging stones, pool coping and outdoor kitchens and fire pits. We are so confident about our products and services that we stand by them with guarantees and warranties. We provide detailed specifications for each product that describes flexural and compressive strength, permeability and slip-resistance. These specifications include suggested applications and designs.
We ensure that our certified, independent landscaping contractors have the experience and knowledge to transform your ideas into three-dimensions on the ground. To do this, they discuss your ideas, evaluate the unique characteristics of your property and incorporate slopes, soils, buildings and turf areas into a cohesive design.
Find a Contractor Through Our Concierge Service
There are several ways to find a contractor certified by Techo-Bloc. Your local Nashville Techo-Bloc distributor has a listing of all Techo-Pros in your area. If you would like to work with a prescreened professional landscaping contractor, these distributors will give you a list of three Techo-Pros who have the qualifications required for your project.
Our Concierge Program takes our referral service one step higher. We start by helping you find a landscaping contractor in your area who has the right skills and design experience for your project. We provide support during each phase of your project, including getting estimates and quotes, communicating during the construction phase and making sure you are satisfied with the result. If you have concerns along the way, we are here to help. Simply send us an email or call us to discuss your needs.
Find the nearest Techo-Pros by browsing the listings below. To access their phone numbers and other contact information, simply click on the button "More" at the bottom of each listing. Many include an email address or online message system so that you can contact them directly. You can also use our Concierge Service to help you find the right landscape contractor in Nashville, Tennessee for your project.
For more information about our Concierge Program, fill in the form on the website, and we will get in touch with you.
What Is a Landscape Professional?
A landscape contractor plays many roles in planning, designing, installing and maintaining your outdoor living space. Services range from planning the location of flower beds and planting vegetation to installing walls, driveways and pavement. Landscape professionals include designers, architects and planners who have training and certifications in their fields. They work with other professionals, including tree and lawn care specialists. A landscape designer may call on an irrigation specialist to plan and install water systems and ensure that water is used efficiently. A landscape contractor may ask a soils specialist to analyze what plants the soils on your property can support or to evaluate soil permeability and slope erosion. They also work with nurseries, general construction contractors and building supply companies who have technical expertise or provide goods required for a project.
A landscape professional analyzes the characteristics of your site and creatively integrates these features into an overall design. They consider your lifestyle, budget and the type of outdoor environment that you want to create. Whether you want to install a new pool deck, create a path through your garden or build a tiered concourse for your commercial property, a professional can suggest designs and materials that will enhance your outdoor space.
Professionals also have the expertise to evaluate which materials are appropriate for an application. For example, many types of stone are suitable for residential stepping stone paths. However, a professional must determine whether a type of stone, tile or brick can bear the weight and stress demanded for heavy-use areas such as driveways or public sidewalks.
The Techo-Pro Advantage
To help our customers get the greatest benefit from the strength, durability and beauty of our products, we partner with established landscape contractors and train them to use our materials. Techo-Pro independent contractors are prescreened to ensure they have the knowledge, certification and training that meet our high standards. Whether you want a rustic, natural-looking garden or a modern landscape design, Techo-Pros will work with you to design an exterior that harmonizes with your property.
Here are the qualifications our associated landscape contractors must meet:
Customer Satisfaction. Techo-Pros must meet stringent requirements to earn our certification and display our company's logo. First and foremost, our associated professionals must provide the highest level of customer service and satisfaction. We strive for 100% customer satisfaction and expect our associated professionals to do the same. We provide lifetime warranties on our dry cast products, and Techo-Pros are authorized to honor them.
Safety. Techo-Pros must adhere to safety requirements that keep you, your property and the products they install safe. They carry general liability insurance to protect all parties and property. As you consider a landscaping contractor for your project, ask them to show you proof of insurance for peace of mind.
Industry Experience. Experience is important. Techo-Pros are independent contractors who run and manage their own businesses. They have design, construction and installation experience in their fields. Most professionals maintain a portfolio of completed work. Ask to see examples of their work so that you know that their style and quality of craftsmanship meet your expectations. These professionals can also provide referrals from previous customers.
Certifications. All our associated landscaping contractors must be affiliated with and certified by major industry professional associations, including the International Concrete Pavement Institute and the National Concrete Masonry Association. These certifications show that a landscape professional adheres to industry guidelines and standards. They also demonstrate knowledge of leading-edge industry techniques. Most of our Techo-Pro landscape contractors carry additional certifications and affiliations with leading industry and professional organizations.
Techo-Pro Services
Whether you want to revamp an area of your garden or undertake a complete landscape design for your property, our prescreened, independent professional landscaping contractors can do the job. Their services span the industry, ranging from irrigation and lighting to hardscape construction. Some also provide follow-up services with landscape maintenance, tree service and more. Each contractor goes through the same rigorous screening process and must adhere to our stringent requirements of customer service, safety and reliability.
Here are a few kinds of services that Techo-Pros provide:
Comprehensive landscape design.
Modular landscape development that can be implemented in phases.
Design and installation of driveways, walkways and other paved areas.
Design and construction of swimming pools.
Outdoor kitchen and fire pit design and installation.
Installation of fountains and other water features, including ponds, basins, streams and waterfalls.
Development of pathways and trails through a property.
Design and construction of patios, terraces, walls and other outdoor hardscape features.
Landscape and lawn maintenance and upgrades.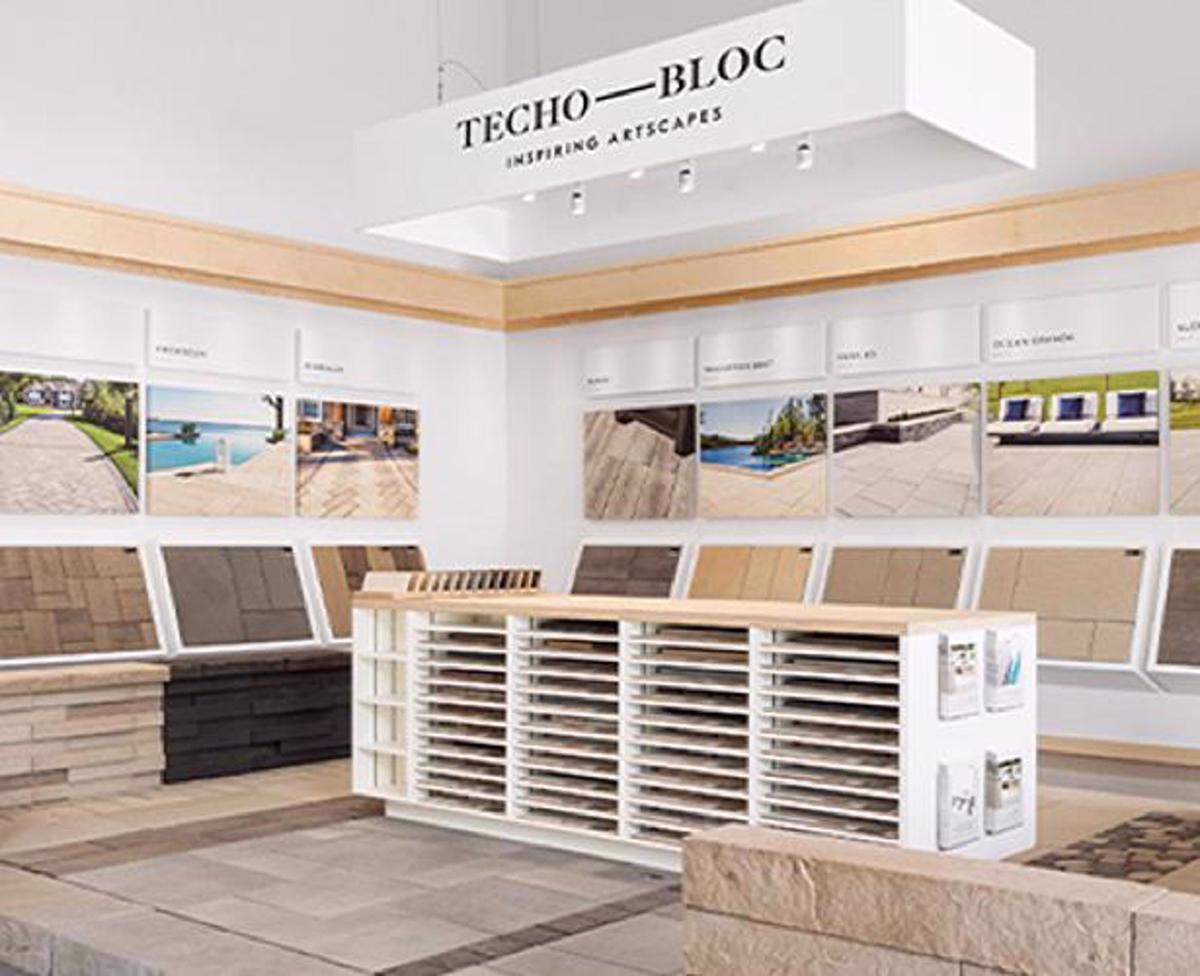 Brick & mortar or virtual boutique
Fallen in love with a Techo-Bloc product? Find a Techo-Bloc dealer in your area through our website to see and touch the products that caught your attention. Their expertise will guide you to find the perfect products for your landscaping project!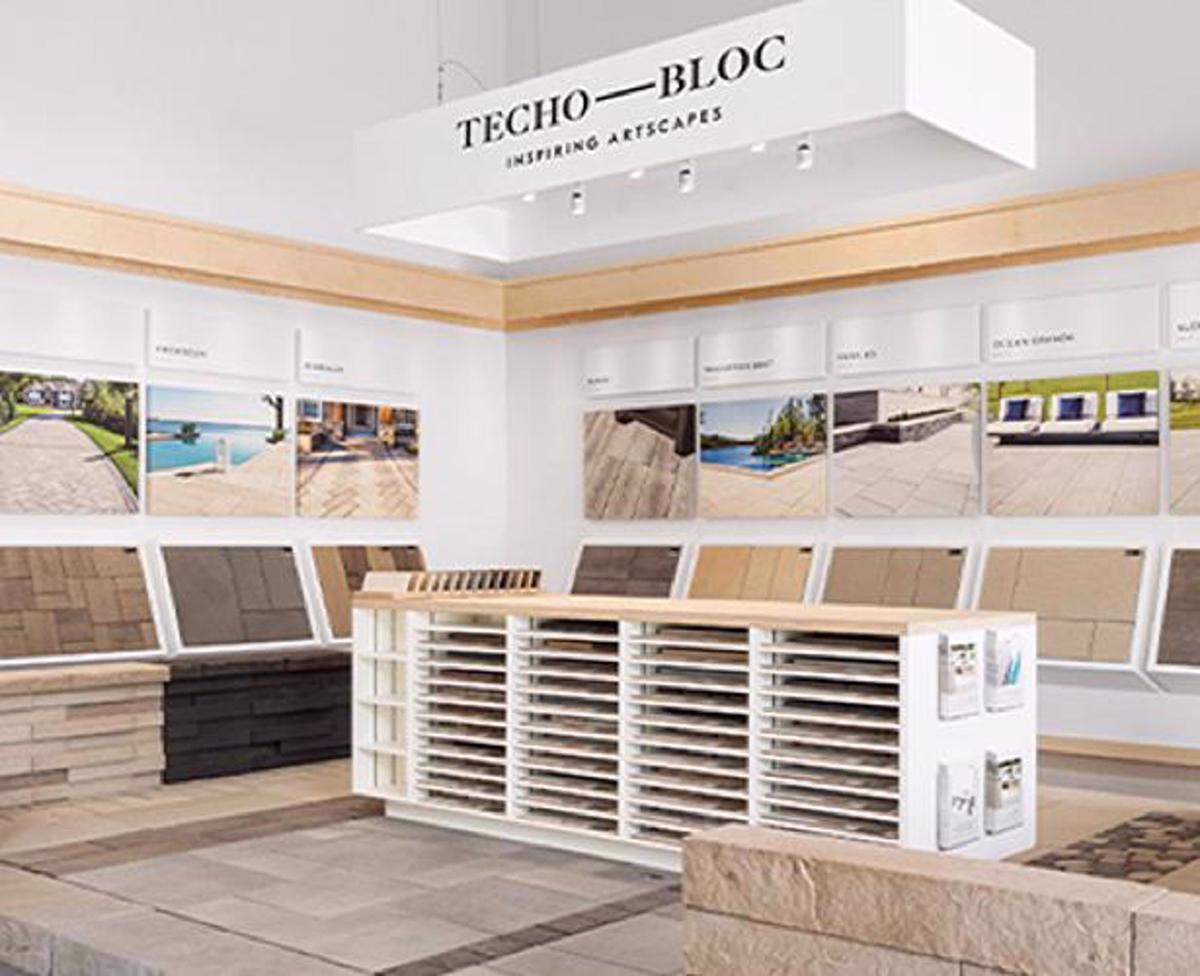 Brick & mortar or virtual boutique
Fallen in love with a Techo-Bloc product? Find a Techo-Bloc dealer in your area through our website to see and touch the products that caught your attention. Their expertise will guide you to find the perfect products for your landscaping project!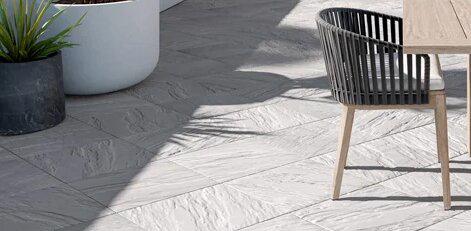 Pavers & Slabs
Installing pavers and slabs as part of your yard's landscape can transform your space from basic to an outdoor oasis. From pathways and patios to driveways and pool sides, find the design and products that accentuate your home.

Top Selling Products: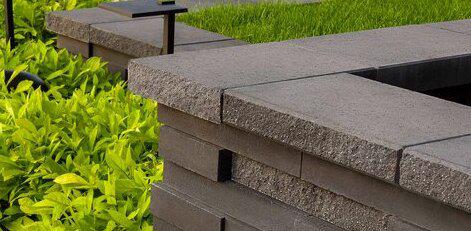 Retaining Walls
Make a statement and add some dimension to your yard. From impressive flowerbed frames, seating benches, fire features and much more. Retaining walls provide a visual interest whichever way you decide to incorporate them.

Top Selling Products: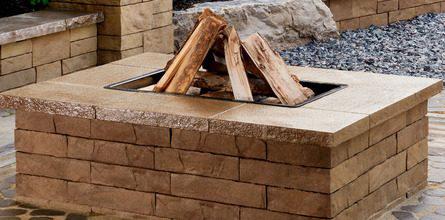 Outdoor Features
Your grill is the engine of outdoor occasions. You've managed with a freestanding grill but imagine these evenings with a built-in. Think about the dinner you could prepare with real counter space and a full outdoor kitchen.

Top Selling Products: