Do You Need The Best Professional Paver Indianapolis Has To Offer?
When you are looking for the most professional pavers Indianapolis has to offer, you need to look at how Techo-Bloc can help you. Indianapolis is home to the Indy 500, and it's a city of heart. Everywhere you look, you view clean, impressive neighborhoods with some of the smartest homes around. The city itself is one of the most beautiful around, and if you want your home to be just as impressive, it's time to check out the products that will make a difference to your outside space.
Techo-Bloc: The Paving Products You Didn't Know You Needed
At Techo-Bloc, we carry 26 products in our paver range. We're not the best paver Indianapolis has to offer for nothing, though, as the products that we offer are available to view on our website. Choose the beautiful Linea range, perfect for the contemporary look and available in three lengths and two widths. Or, go for the Industria Polished pavers that will allow your outdoor space to ooze elegance.
Whether you want driveway pavers, patio pavers or permeable pavers, we're the paver of choice!
Landscaping Supply Store Indianapolis
What can a landscaping contractor in Indianapolis do for you?
Well, they offer a range of services, including the following:
Patio installation/design
Swimming pool construction
Pathway installation
General landscaping maintenance
Hardscaping construction
Landscaping architecture and design services
To put it simply; they can help you get the best out of our products. It's always worth hiring a landscaping contractor just to ensure that you don't damage your property or install anything incorrectly. It might seem like an additional cost, but it's a worthwhile investment.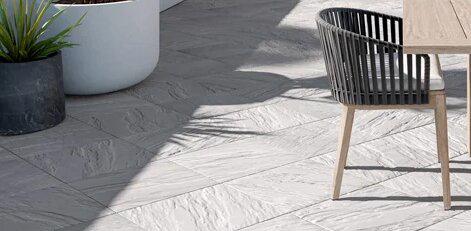 Pavers & Slabs
Installing pavers and slabs as part of your yard's landscape can transform your space from basic to an outdoor oasis. From pathways and patios to driveways and pool sides, find the design and products that accentuate your home.

Top Selling Products: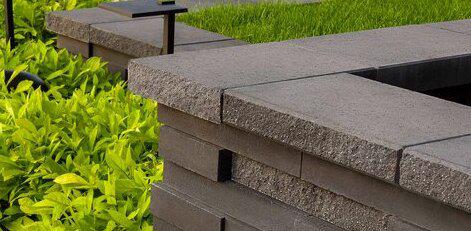 Retaining Walls
Make a statement and add some dimension to your yard. From impressive flowerbed frames, seating benches, fire features and much more. Retaining walls provide a visual interest whichever way you decide to incorporate them.

Top Selling Products: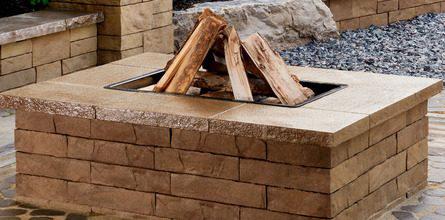 Outdoor Features
Your grill is the engine of outdoor occasions. You've managed with a freestanding grill but imagine these evenings with a built-in. Think about the dinner you could prepare with real counter space and a full outdoor kitchen.

Top Selling Products: